Govt. is making all efforts for development of Border Areas: Shri Kiren Rijiju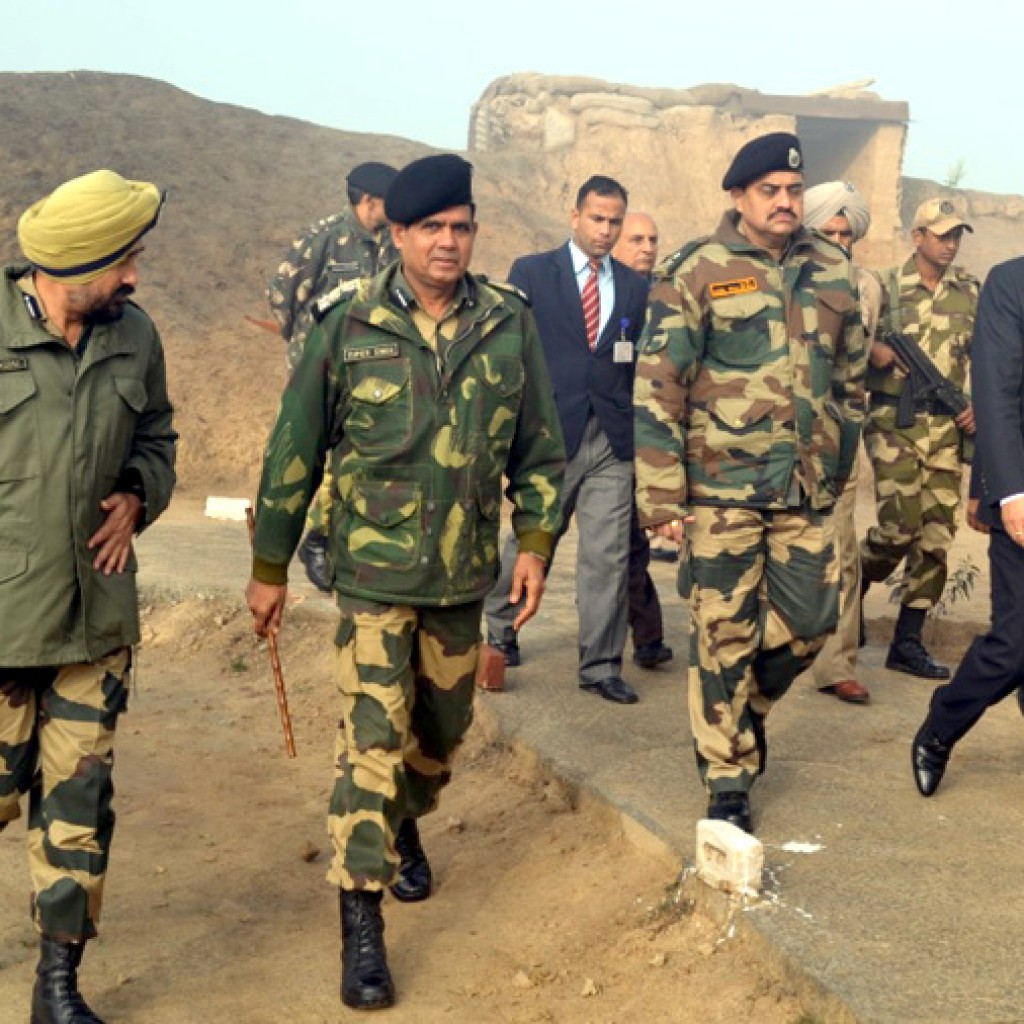 The Minister of State for Home Affairs Shri Kiren Rijiju visited Amritsar on 31st January to 01st February, 2016. During his two days visit to Amritsar, the MoS (Home) addressed a public meeting which was attended by various stakeholders and local community. In his address he informed the people about the various steps taken by the NDA Government for the welfare of people and for all inclusive national development. He elaborated the achievements of the NDA Govt. during last 20 months. He also interacted with the Ministers of the State Govt. and the representatives from the Local bodies and the local leaders. While interacting with the people residing in the border area he discussed about their problems and concerns and informed them about the steps taken by the Govt. for the development of border areas. Shri Kiren Rijiju assured full Govt. support for better development of border areas.
Shri Kiren Rijiju visited Border Outpost (BoP), Mahwa and got himself acquainted with situation on the International Border and functioning of BSF troops deployed over there. He interacted with the officers and jawans of the BSF to know about their operational and administrative requirements. While reviewing the functioning of the BSF in the border area, Shri Kiren Rijiju praised the hard work done by BSF troops and told the troops that BSF is well known for its culture and duties. He assured continued support from the Ministry of Home Affairs to the BSF in effective domination in border areas. Shri Kiren Rijiju assured the BSF troops deployed in border areas to extend all kind of assistance to ease out the hardship faced by them.
Prior to the visit of BOP Mahwa, Shri Kiren Rijiju visited Integrated Check Post (ICP), Attari on 31st Jan 2016 where he interacted with the officials functioning at ICP Attari and reviewed the functioning of ICP in detail. After ICP Attari, Shri Rijiju also visited Joint Check Post, Attari and witnessed the world famous 'Beating the Retreat' ceremony on India-Pakistan Border.