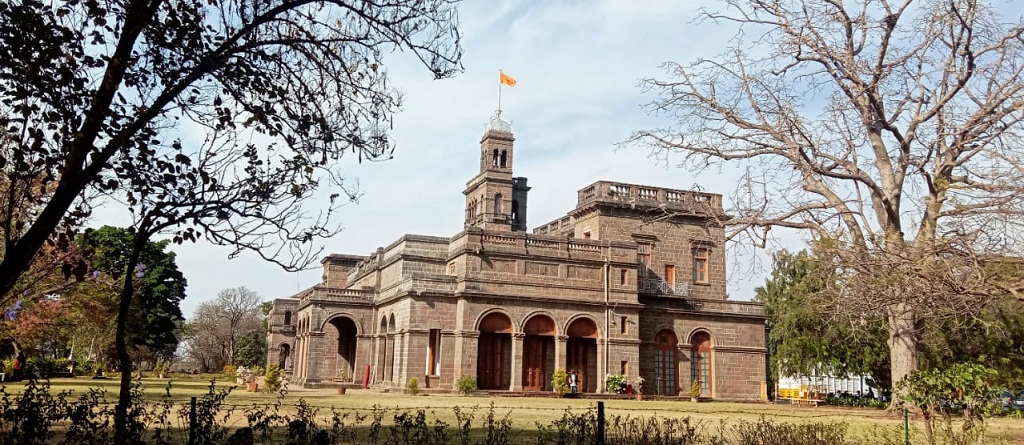 Pune, 15th August 2021: The Chairman of Mahratta Chamber of Commerce Industries and Agriculture (MCCIA) Sudhir Mehta on August 13 wrote on Twitter about how Pune which is called the Oxford of the East is not able to produce innovative leaders and intellectuals and questioned whether the education has failed in creating excellence.
Mehta said, "Pune has been known as the Oxford of the east. To deserve that tag, we need to do a lot to improve the quality of education. Are we really creating the leaders of the future ?? We have failed to create excellence despite all the right ingredients. Calls for introspection."
This has sparked discussion on why current education is failing and how universities and colleges in Pune which is often compared to universities like Oxford have failed to create excellence, leaders, innovators and intellectuals.
Many people replied to Mehta's tweet and this is what some of them had to say:
Technology entrepreneur Amit Paranjape said, "Many reasons – lack of autonomy of some old top institutions, quantity vs quality for some of the newer institutions, lack of new top institutes (IITs/IIMs/AIIMs)…etc. Long discussion."
Many reasons – lack of autonomy of some old top institutions, quantity vs quality for some of the newer institutions, lack of new top institutes (IITs/IIMs/AIIMs)…etc. Long discussion.

— Amit Paranjape (@aparanjape) August 13, 2021
That's a valid lament for the entire education system in the country, not just Pune. Hopefully market forces will catalyse some rejuvenation in the years to come !

— Ganesh Natarajan (@GaneshNatarajan) August 13, 2021
Institutions these days are as lame as any slimming establishments.
No results guaranteed. All they are looking at are admissions.
At the same time can't just blame the institutions. It is either a profit center for owners and all the care is making money from them.

— sameer kolhatkar (@Samdkol) August 14, 2021
Many good institutions are going for autonomous status and offering degrees. The motivation of these institutions is just to sell management quota seats and earn money. Education is just a money making industry. People who dont get better job end up in teaching.. etc etc..

— Rahul Bhagat (@_rahul_bhagat) August 13, 2021
Definitely. Not only for just pune but also our whole educational system has to need to transform now theory to practical. Only number of colleges, deemed universities don't decide about Oxford/any. But, till we are not stopping to making clerks. Resurrection will be far away.

— Dipraj Patil.. (@DiprajPatil14) August 13, 2021
Start with taking over all Educational trusts run by politicians.
Academicians or business men running an organization for profit will do good. For overall quality.
Pay better. Confirm vacancies in univ and colleges. Have NAAC teams derecognise without affecting students .

— K Venkatachalam (@venkat_0702) August 14, 2021
We need a "Pune model" here too. Need to stop looking towards governments, let them focus on AFMC, IISER, NCL, NCCS, SPPU. Industry should come together and stand firmly behind COEP, SIBM, BMCC to make them world class institutions without expectation of profits.

— Piyush Ozarde (@PiyushOzarde) August 14, 2021
Thats because University centric system doesnt empower Innovation and orignal thinking. Most the Educational institutes from this Oxford of the East are hell bent on getting autonomous tag.

The entire eco system revolves around placements which creates mediocrity.

— Parimal Modi (@modipari) August 13, 2021
The problem starts when students are treated as customers rather than outputs for educational institutions. Competitive bidding for seats is rampant. The mantra these days -forget tangible results, focus only on intakes.

— Sayee Kulkarni (@SayeeKulkarni2) August 13, 2021
I second that ! We need to pull up our socks and upgrade with changing times. We certainly need a IIT , IIM to keep that tag of Oxford of the East Intact.

— garima kataria (@garimakataria) August 14, 2021
I believe Pune has the infrastructure, just the mindset needs to change a bit. Having lived in Pune for 4 years and being a regular visitor, I'm sure that the city has the potential to share the load of progress with Mumbai.

— Prathamesh Malaikar (@dawnofpratham) August 14, 2021
Pune is the education capital of India, not a franchise of the Oxford.

— thedifferential (@fictionrik) August 13, 2021
The first step is to correct schooling system, barring couple of them #Pune doesn't have any good school with strong value system which further will lead youngsters into colleges and churn future leaders

— Vishal (विशाल) 🇮🇳 (@VishalSharma14) August 13, 2021