Health Department Initiates Inspection Campaign Against Absentee Doctors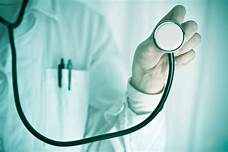 Mumbai, 20th October 2022: Senior doctors of the Health Department conducted an inspection campaign from rural hospitals in Gadchiroli and Thane to primary health centres. The state-wide campaign was simultaneously implemented to check whether doctors on duty are present at night.
Health Commissioner Tukaram Munde issued the order for the inspection as a nighttime doctor must be present at the health centre or hospital so that poor patients get treatment. Accordingly, they were visiting rural hospitals, primary health centres and district hospitals in different parts of the state to check if the doctors on duty were present on the spot. Tukaram Munde said, ''It is the right of patients to get health care around the clock. It was necessary to check whether doctors are present at primary health centres and rural hospitals.''
According to sources, ''An inspection has been conducted in nearly 60 health centres, and it has been found that 13 doctors are not present at work. A show cause notice will be issued to them." In the background of this inspection drive, some doctors said that many primary health centres in remote and rural areas do not have proper accommodations for doctors. The doctors have also expressed their expectation that work should be done to provide accommodation and toilets where there is no proper arrangement.