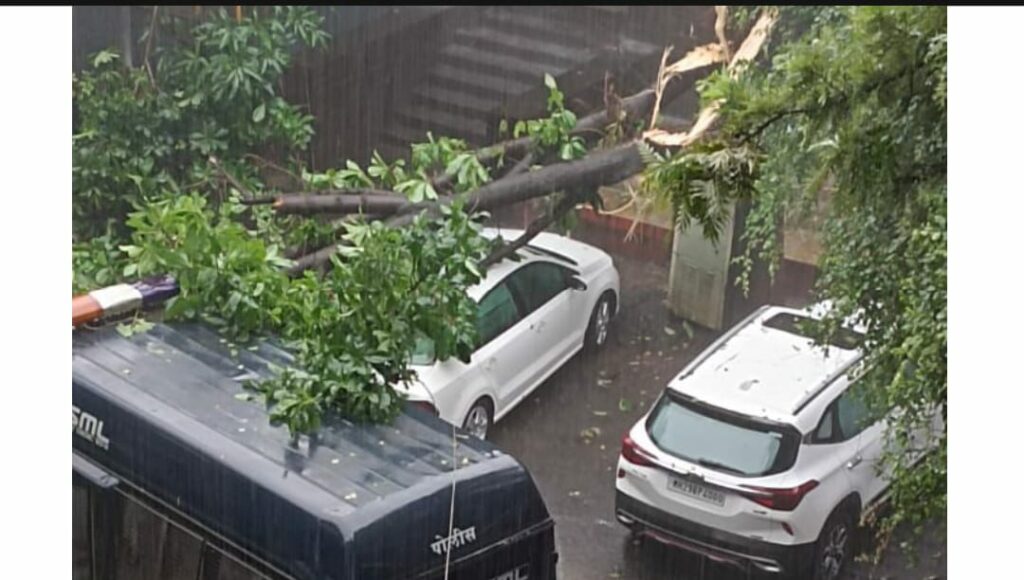 Siddhi Dharmadhikari
Pune, 30th September 2022: The rains had taken a break for the past several days. But in the last two days, the weather started to change. Today (September 30) heavy rain followed in the afternoon. According to weather department, rains are expected till October 5.
Due to the October heat, the returning monsoon has also started. Last week, the atmosphere was created as if winter had started. But for two days there has been a sudden change in the atmosphere.
It was cloudy in Pune since this morning. But, in the afternoon, heavy rain started in Pune along with gale-force winds. In many areas, torrents of water were seen flowing in just 20 minutes of rain. In some places, the bikes parked in the parking lot were flowing due to the accumulated rainwater.
An atmosphere of fear was created among the citizens due to the sudden onset of stormy rains in the city. Also, due to the strong wind, many trees started to fall. It was seen that the roads were immediately flooded due to rain. Minor accidents also occurred in some places in the city.