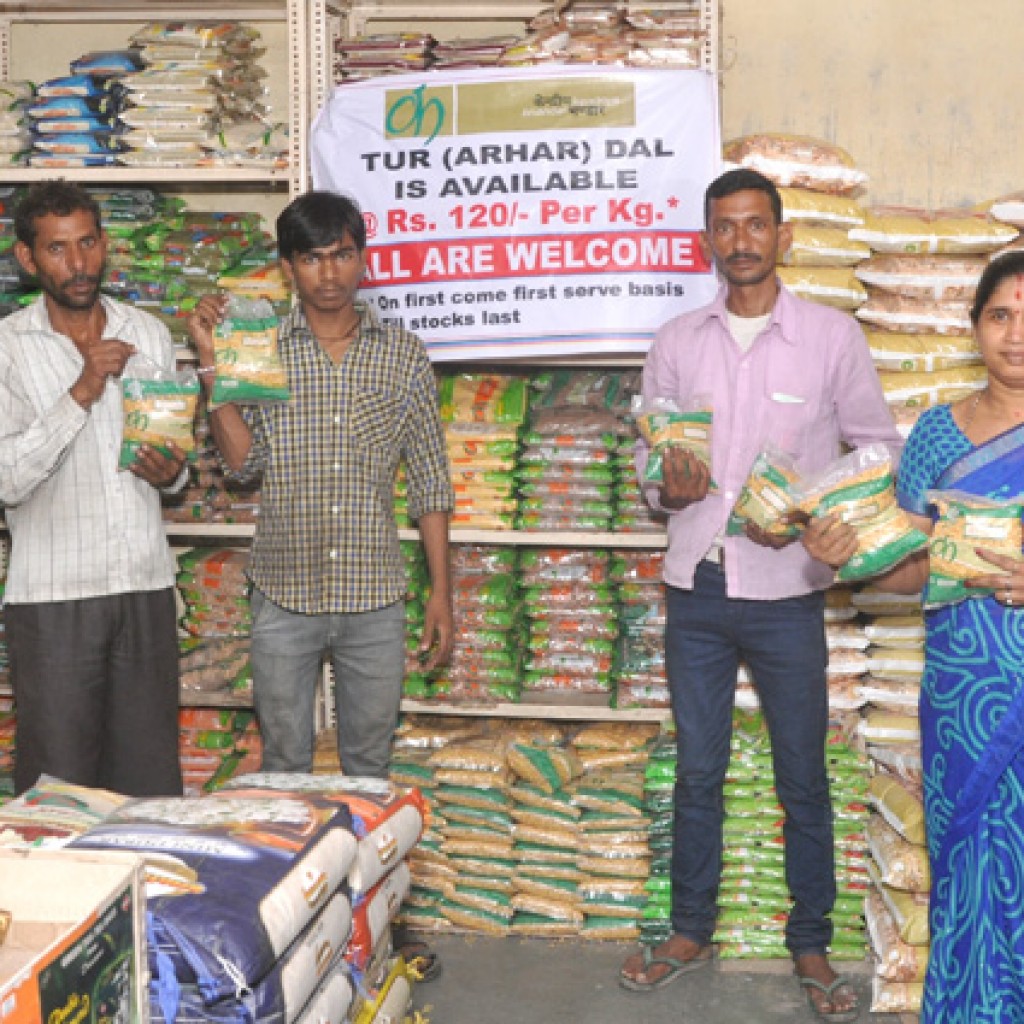 In a high level meeting, Cabinet Secretary reviewed with Secretaries of Consumer Affairs, Agriculture, Commerce and others as well as held a Video Conference with the Chief Secretaries of all States regarding the production, procurement, availability and prices of pulses. He also reviewed the imposition of stock limits and the enforcement measures taken by States. He specifically brought to their notice the amendment issued by Government to enable them to impose stock limits on stocks sourced from imports, held by exporters, large food processing units as well as large departmental retailers. The States were exhorted to carryout surprise inspections and raids to prevent hoarding and black-marketing of pulses. He also reviewed the requirement and lifting of imported pulses by State Governments.
Cabinet Secretary directed that all the 400 outlets of Kendriya Bhandar and Safal in Delhi should start distributing imported Tur dal immediately. Over 100 Kendriya Bhandar and Safal outlets have already commenced distribution of imported Tur dal in Delhi at Rs.120/- per kg.
Cabinet Secretary informed the State Governments of the decision to create a buffer stock of pulses through procurement and directed that all State Governments should be ready with their preparatory work for procurement in the ensuing Khariff season starting from November, 2015.
It was also decided that Government would further import 2000 tonnes of Tur dal and 1000 tonnes of Urad dal and tender will be floated by MMTC immediately.