In the Pages of Pune-Based Journalist Digambar Darade's Book: The Inspiring Journey of Rishi Sunak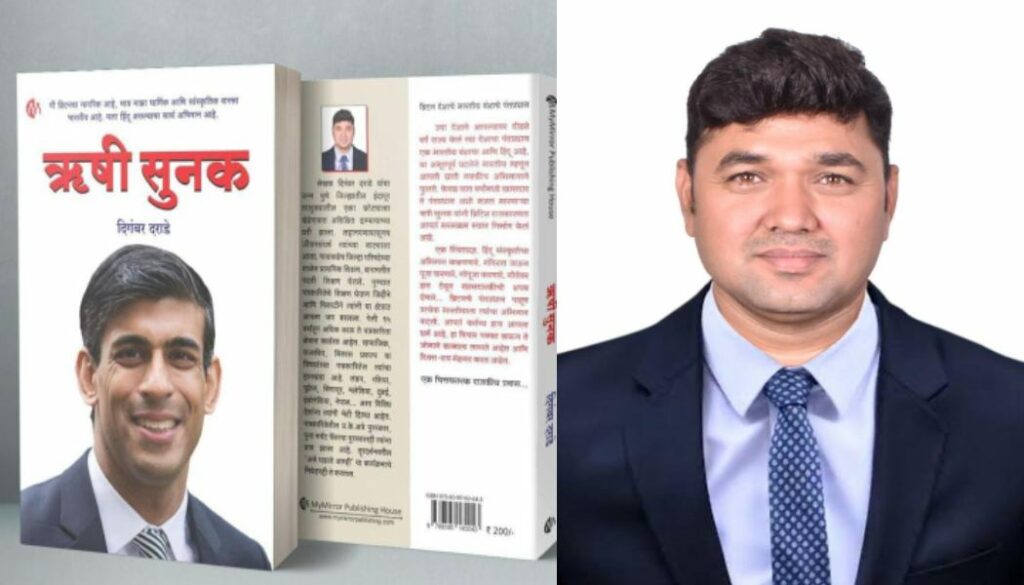 Pune, 10th May 2023: In a literary triumph that has left readers spellbound, journalist Digambar Darade's mesmerizing book in Marathi on British Prime Minister Rishi Sunak has soared to the pinnacle of success. With an astonishing demand surpassing all expectations, the launch of a third edition, comprising 2000 copies, in just five days has sent ripples of excitement through the literary world.
Following his sojourn in the hallowed halls of London, Darade ingeniously unravels the multifaceted dimensions of Sunak's persona within the pages of his magnum opus. Embracing the digital realm with open arms, the vibrant energy emanating from the younger generation serves as a resounding testament to the allure of this literary masterpiece.
A profound revelation graces the essence of Sunak's being – he is the son-in-law of the illustrious founder of Infosys, the visionary Narayan Murthy and the benevolent Sudha Murthy. Encompassing a glorious confluence of heritage, a resplendent Indian has ascended to the helm of power, leading a nation that, for a tumultuous span of 150 years, once reigned supreme over our land. As this extraordinary event unfolds, our hearts, brimming with pride, cannot help but bask in its unprecedented magnificence.
To witness a British Prime Minister who possesses an indomitable stature, exuding pride in the rich tapestry of Hindu culture, partaking in temple visits and engaging in Gopuja, is a source of immense pride for Indians worldwide. His unwavering devotion, evident in the sacred oath taken upon the Gita, resounds with an unwavering dedication to his duties, tirelessly toiling day and night for the greater good.
Manoj Ambike, managing director of My Mirror publishing house, affirms the exceptional response garnered by this remarkable literary endeavor, propelling them to expedite the release of a second edition within a mere two days. Furthermore, an endeavor is underway to encapsulate the essence of this enlightening narrative in diverse languages, ensuring its reach transcends linguistic barriers.
In a poignant declaration, Rishi Sunak, ever the embodiment of cultural fusion, professes, "I am a British citizen. Here stands my abode, my sanctuary. Yet, my spiritual and cultural heritage is inherently Indian. My wife, an epitome of grace, embodies the Indian ethos. As a proud adherent of the Hindu faith, my soul resonates with unswerving pride."
The narrative that unfolds within the pages of Digambar Darade's compelling book serves as an opulent tapestry, intricately weaving together the historical and cultural threads that underpin the remarkable journey of Rishi Sunak. It stands as a testament to the harmonious coexistence of diverse cultures, showcasing the ability of an individual to bridge the gap between nations, forging an indomitable path towards unity and enlightenment.
As readers embark on this literary odyssey, they are beckoned to discover the symphony of human experiences that unite us all. For within the pages of this resplendent work, we find solace, inspiration, and a renewed belief in the extraordinary potential that lies within each and every one of us.
Join Punekar News Whatsapp Group, Telegram, Instagram And Twitter  For Regular Update about Pune City And Pimpri-Chinchwad