India has 20,000 tonnes of gold : PM Modi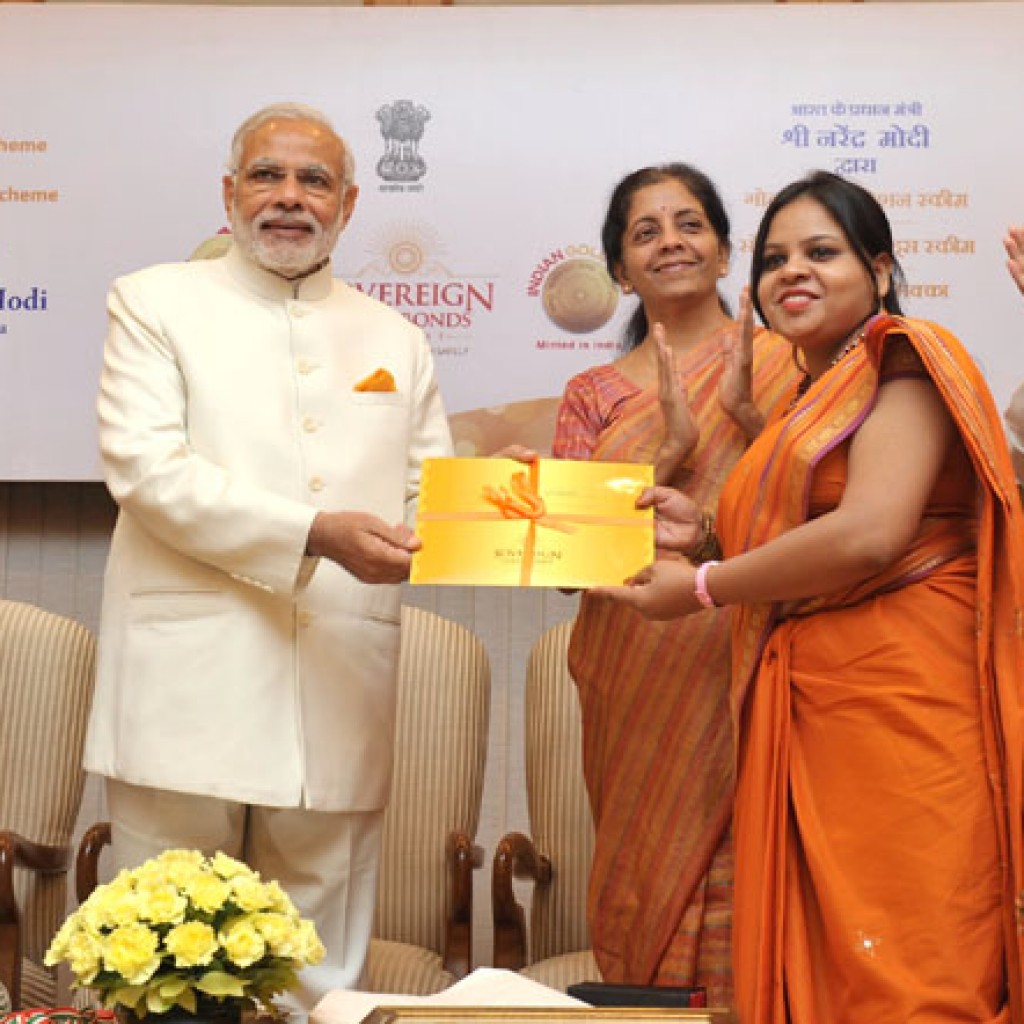 The Prime Minister, Shri Narendra Modi, today launched three gold related schemes at a function at 7, Race Course Road.
The schemes are – Gold Monetization Scheme, Sovereign Gold Bond Scheme, and India Gold Coins.
In his remarks on the occasion, the Prime Minister described the schemes as an example of "sone pe suhaaga" (icing on the cake).
The Prime Minister said India has no reason to be described as a poor country, as it has 20,000 tonnes of gold. He said the gold available with the country should be put to productive use, and these schemes show us the way to achieve this goal.
The Prime Minister said gold has often been a source of women's empowerment in Indian society, and these schemes will underscore that sense of empowerment.
The Prime Minister spoke of the great bond of trust that the family goldsmith enjoys in India. He said that once the goldsmiths of India gain familiarity with the schemes, they could become the biggest agents of these schemes.
Shri Narendra Modi described the launch of the India Gold Coins, bearing the Ashok Chakra, as a matter of pride for the nation. He said people would no longer have to depend on foreign minted gold bullion or coins.
The Prime Minister also launched a website on these schemes, and distributed Certificates of Investment to six initial investors.
Union Finance Minister Shri Arun Jaitley, Union Minister of State (I/c) for Commerce Smt. Nirmala Sitharaman, and Union Minister of State for Finance Shri Jayant Sinha were present on the occasion.