Indian Women's Club Pune Grand Diwali Fest 2021 'Women Power' To Be Held On October 23, 24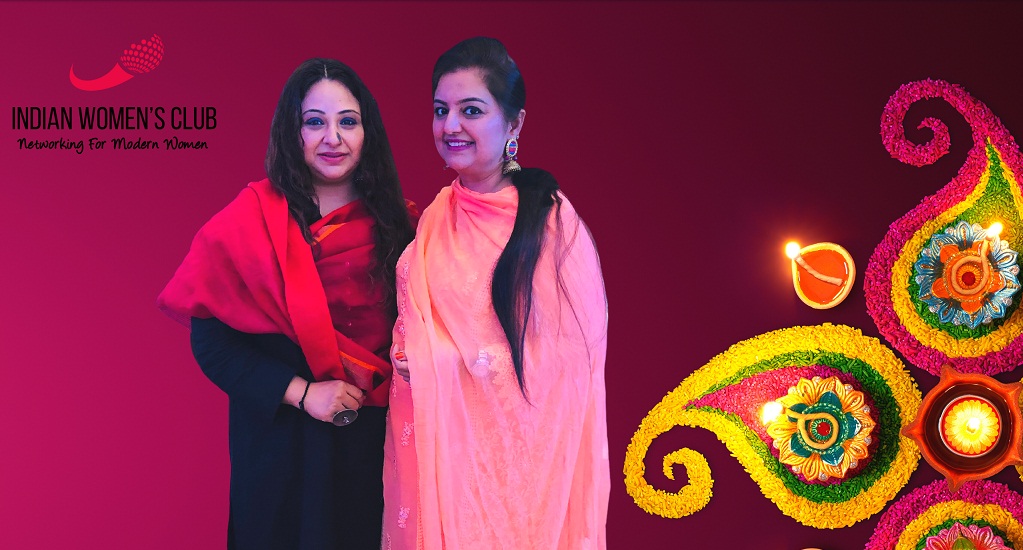 Pune, 21st October 2021: Indian Women's Club (IWC) Pune chapter spearheaded by Devyani Tarde and Roma Kamat, has organised the Indian Women's Club Pune Grand Diwali Fest 2021 'Women Power.'
The event intends to bring women entrepreneurs and members of the club's Pune chapter together on a common platform and encourage them to grow and broaden their business or services.
The event will be held on October 23 and 24, 2021 between 10 am and 9 pm at the Elysium Banquet Hall Shivaji Nagar, Pune.
The Fest will have myriad stalls ranging from farm fresh fruits and vegetables to handicrafts; from eco-friendly products to kauna grass products; from western wear to ethnicwear; from jewellery to interesting accessories; from scrumptious eateries to chocolates; from traditional fare like dhokla to sugar-free chikki; from flavoured dryfruits to festive sweets; from handpainted stoles to sleepwear; from diwali décor such as diyas, rangolis, lanterns to bric-a-bracs, and so much more.
All the exhibits to be displayed at the event are unique and are painstakingly curated by the enterprising women of Indian Women's Club Pune Chapter.
The event will be inaugurated and witnessed by eminent dignitaries, entrepreneurs, and social activists across the Peshwa City.
Indian Women's Club Co-founded by Nidhika Bahl and Savneet Kaur Bhasin is an Events & Plans Group for Women Entrepreneurs, Mompreneurs, Homemakers, First Time Moms, Teen Moms and Senior Citizens.
It is a networking platform designed for women with a passion for success! Women can now grow themselves as well as their businesses through a passionate community of professional women who create, inspire and lead.
Indian Women's Club is on a mission to educate and empower women in areas of – business, life, health, wellness, spirituality, relationships, parenting, mindset and emotions.
Nidhika and Savneet aspire to fill the lives of women with success stories by mentoring them, for which they have selected best of the best from different verticals as brand ambassadors. The group's main goal is to inspire women to take the first steps towards giving wings to their passion and daring to fly, thereby moving out of their comfort zone and fulfilling their highest potential in all areas of their life.
If you wish to be part of the larger IWC family, follow their
Facebook page https://www.facebook.com/indianwomensclubofficial
and join their group at https://www.facebook.com/groups/734528886914565/