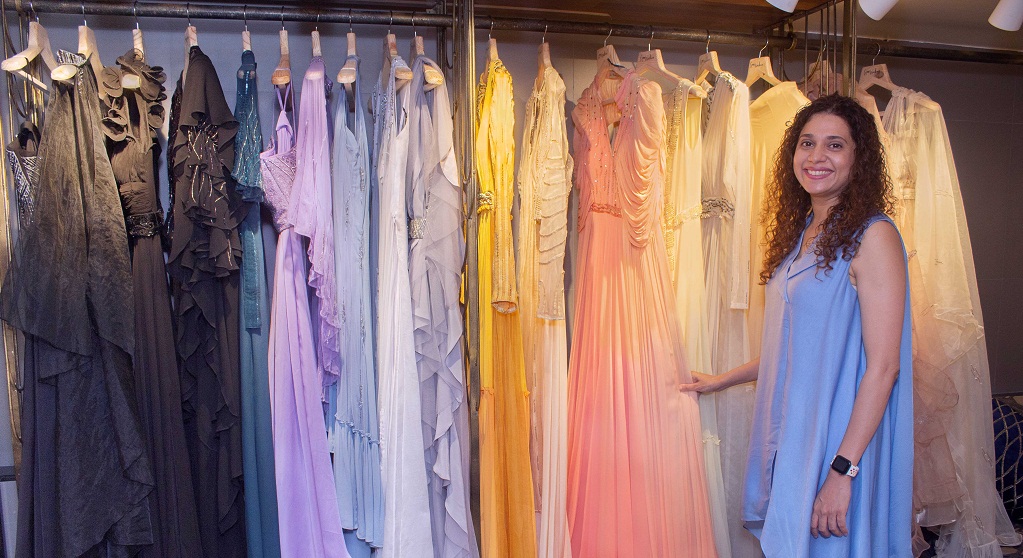 Pune, 21st October 2021: Ginni Wadhwa Couture, a designer label to reckon with, proudly opened their new studio at Koregaon Park, Lane 5, on Wednesday. 
Ginni Wadhwa, famously known as a 'Bride's Genie' for her amazing collections and designs of bridal wear, has been in the business for a little over a decade. Started as a dream 11 years ago, she set up her first store at NIBM, Pune in the year 2016 and now has relocated to Koregaon Park Pune.  
Ginni Wadhwa is a recognised fashion label in India. Determined to establish herself as a fashion brand, Ginni started her journey from a small room with the support of her family and friends. Today, her label is revered for its quality and uniqueness, which people can relate to. Her intricate and detailed hardwork, playing with rich and textured fabric brings paradox to her designs. 
"Our label's silhouettes are classy, simple, different and commercially viable, yet of high cut fashion", beams Ginni. She believes that every individual has their own beauty to be celebrated. This revels in her ability to understand the minds of her clients and lure out their innermost fantasies, and the result perfectly captures their most fabulous selves. With a passion to be the best in the business, to create a brand that anyone can relate to for its appeal, creativity, uniqueness, and quality.   
She believes clothes should enhance one's personality and not just be a designer's creation, Delivering the same faith to her clients, she transforms their vision into some of the best of fashion trends. Her designs beautifully fulfil the sartorial needs of contemporary Indian women, of all ages and shapes.  
Her love for bridal wear comes from its complexity and the scope for experimentation. She says, "Bridal wear is very interesting. I love the journey associated with it. The confusion and the thought between oneself and at the same time the urge to look different and the best on their most special day, makes it interesting". She thoroughly enjoys bridging the gap between this confusion, bringing out every creation based on their ideas of the perfect dress. Her collection includes a vivid range of bridal lehengas, sherwanis, fusion gowns, indo-western outfits and much more. Each piece of her work spells exclusivity and glamour like no-other. When asked about her inspiration she said, "I get my inspiration from the exchange of energies during my discussion while designing for my clients. It all depends on how the bride wants to look and feel on her special day". 
She is best known for her fusion work, lined with dramatic and asymmetrical hemlines. Her designs include fine intricate detailing with embellishments. projections and embroidery. 
She is all set to launch her new collection of gowns, saree drapes, jumpsuits, kaftans and jackets at her store, in a typical Ginni Wadhwa style playing with different cuts and styling. Her creations carry that energetic vibe that comes with her understanding of the contemporary fashion.  
"Whatever be your style: fusion, traditional, western, the design must suit your personality", signs off Ginni Wadhwa, who has a fix for them all.