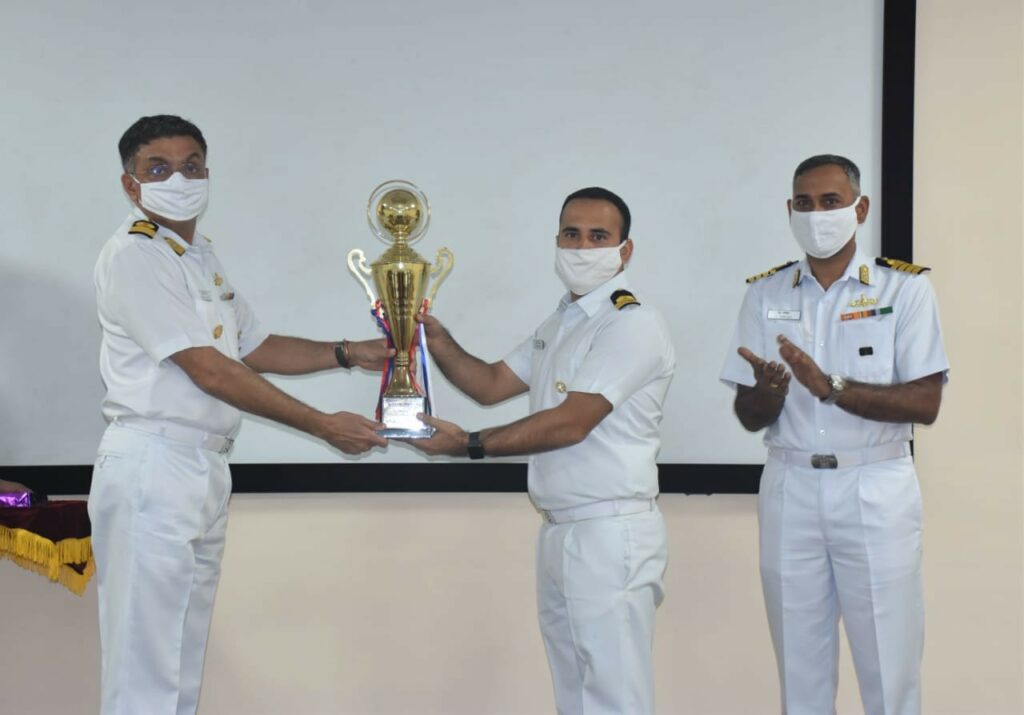 Lonavala, November 13, 2020:  On the occasion of passing out of the 37th  Nuclear Biological Chemical Defence including Firefighting and Damage Control officer specialisation course, the valedictory function was conducted in Nuclear Biological Chemical Training facility at NBCD school on 12 Nov 2020. Cmde Ravnish Seth, Station Commander and Commanding Officer INS Shivaji was the chief guest on the occasion.
The course was conducted over a period of 16 weeks comprising 30 officers, including three from the Indian Coast Guard at NBCD school from 26 Jul to 15 Nov 20.  The chief guest commended the officers on their performance in the course and emphasised the importance of the ships being ready to face any eventuality at sea.
He also gave away the CNS rolling trophy and book prizes to Lt Cdr Ashish Chauhan and Lt Cdr M Shreyas Kamath for standing first and second respectively in their overall order of merit.  Six projects undertaken by the officers was displayed and reviewed by the chief guest as a part of the event.
Follow Punekar News: