INS Shivaji restricts entry to curb COVID19, takes care of nearby village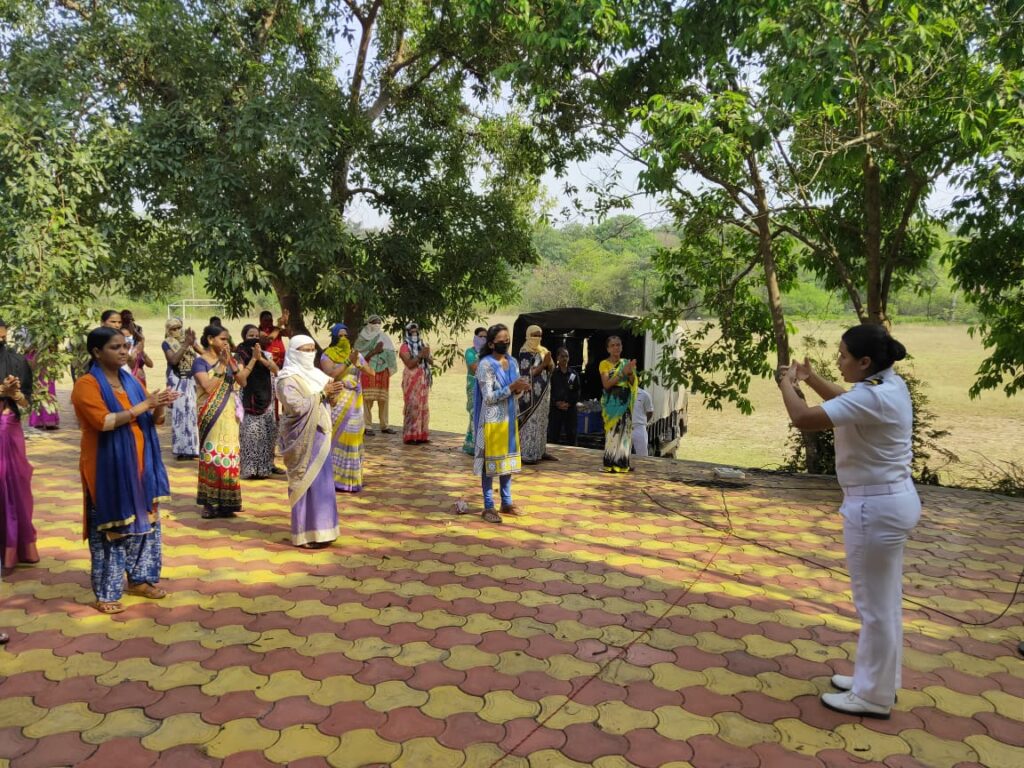 Lonavala, March 31, 2020: INS Shivaji has put in place strict drills to stop the spread of Corona virus within Station Lonavala which includes restricting the entry of non-uniformed personnel, contractual staff, staggered meal timings for personnel, multiple hand washing points, minimizing the congestion in barracks and shutting down of non-essential stores and office spaces thereby ensuring social distancing to stop the spread of pandemic.

As a part of assistance to Civil Administration amidst the lockdown imposed by Centre for 21 days, this Station has also been at the forefront in providing the essential services to the Civil populace around the base.

The nearby 'Kurvande' village with an approx. population of 4000 personnel and a labour camp comprising of about 325 personnel (including ladies and children) adjacent to this station, which provide contractual manpower for MES works, were completely sanitized by the SHO team on 28 and 30 Mar 2020.

The station also facilitated and coordinated the distribution of food packets to the needy ones around the station in conjunction with the local NGO's and also provided logistic support to these NGOs for enabling distribution of dry ration and other essential provisions to the nearby labour camp.

All the domestic helps residing to NOFRA at Station Lonavala were briefed by PMO about the prevention measures to be taken to avoid the COVID-19 infection on 30 Mar 2020 which was followed by the distribution of essential dry provision to the domestic helps.