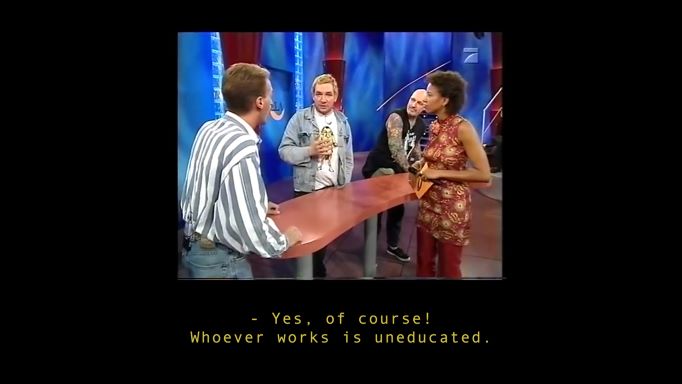 Pune, 2nd June 2022: Film lovers of Pune are going to get a rare chance to watch critically acclaimed short films from Germany and France. The 'International Shorts Collective' is back with its fourth edition in Pune on the 9th and 10th of June 2022. Goethe-Institut Max Mueller Bhavan Pune, Alliance Française de Pune, Pune Film Foundation and the NFDC (National Film Archive of India) shall showcase globally awarded short films to the Pune audiences.
This festival of short films shall take place on Thursday, 9th of June and Friday, 10th of June 2022 and the NFAI Main auditorium between 5 & 8 pm (IST) on both the days. Entry to this festival is free. However, one needs to register on www.ticketkhidakee.com
The selection is an array of short films from renowned festivals Très Court International Film Festival and Short Export 2022. About 100 short films shall be shown during the festival of which 6 would be German and other would be super shorts French films.
The German contribution to the festival is a series of films selected from the Short Export 2022 package. In a moving and unconventional way, they tell of being different, of one's place in society, of relationships, strong women and destruction. It gets imaginative, loud and quiet – and sometimes humorous. The six current films included in the package were selected from more than 400 German submissions at the Clermont-Ferrand International Short Film Festival and provide an insight into the artistic-aesthetic as well as thematic diversity of German short film making. The spectrum of the approx. 85-minute short film program ranges from whimsical to exciting to warm-hearted and hilarious narratives, processed in the form of feature films, documentaries and animated films.
From Los Angeles to Santiago de Chile, India to Romania, and Paris to New Caledonia, the public can expect to vibrate to the rhythm of the Très Courts, which will unveil the talent of a whole new generation of filmmakers.
Telling a story in less than four minutes – including the title and credits – seems improbable. And yet in an era where everything moves fast, where climatic, social, and technological changes are at the core of reflections and concerns, directors exercise their talent via the 'Tres Court' [Very Short] narrative which dives right into the topic at hand. Above all, this film festival is an opportunity for young filmmakers to showcase their work on the silver screen, where it can be viewed by audiences from around the world. It also presents an opportunity for the audience to laugh, cry, be moved, questioned or even disturbed by the 'very short' stories that are recounted with strength, mischief, and audacity.
This worldwide event presented by the association 'Tout en Très Court' welcomes more than 15,000 spectators annually. At the end of each edition, 9 prizes are awarded, including an International Prize from the vote of a public spread over five continents.
This year Punekars will enjoy the following categories of 'Very Short' films from Très Court International Film Festival:
The International Competition– A programme divided in 2 parts, gathering 40 of the best Très Court Productions from around the world. For this particular category, Pune's audiences can vote for their favorite films to compete for the International Prize!
The Women's Words Competition– A selection of shorts that focus primarily on the female perspective.
The Franco-German Collaboration with the support of important local art-promoting organizations like the Pune Film Foundation and the National Film Archive of India will thus try achieving the common goal of presenting an event without borders to the enthusiastic, open-minded Pune audiences.
ANNA
Julia Roesler | documentary | 18′
LOWER AMBITIONS
Irem Schwarz | experimental documentary | 7′
SIRENS
Ilaria Di Carlo | experimental documentary | 13′
JEIJAY
Maren Wiese, Petra Stipetić | animation | 8′
DAS EINHORN MIT DER SCHNEEHOSE RANNTE PLÖTZLICH LOS (THE UNICORN IN SNOWPANTS SUDDENLY RAN OFF)
Philipp Schaeffer | documentary | 18′
WARUM BEGEHT HELEN KOCH SCHWEREN KRAFTWAGENDIEBSTAHL? (WHY DOES HELEN KOCH COMMIT SERIOUS VEHICLE THEFT?)
Moritz Geiser | fiction | 22′