ISHRAE Pune Chapter Collaborates with Youth Art Pune to Boost HVACR Drafting Skills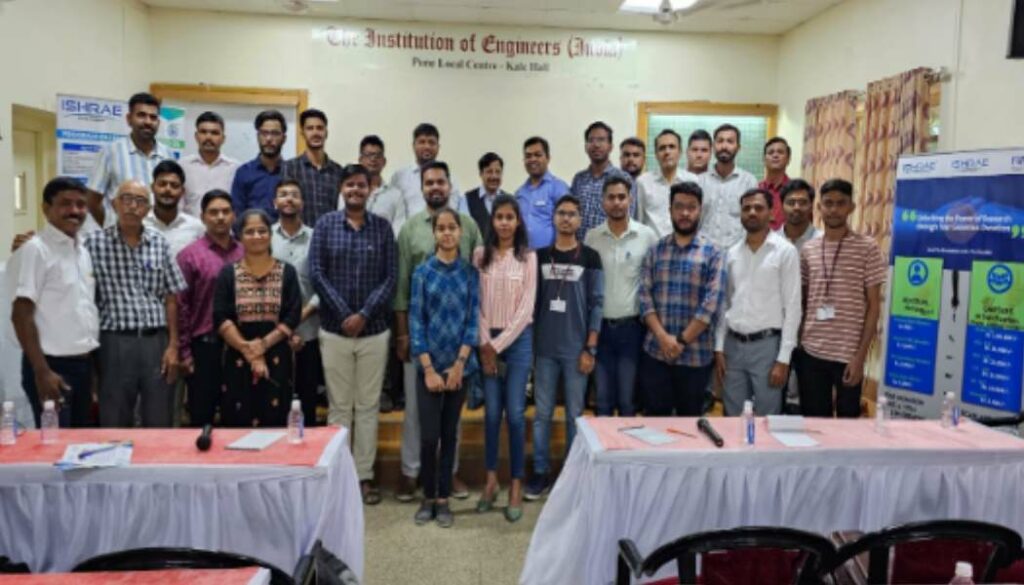 Pune, 26th May 2023: Pune witnessed a successful technical program, "Enhance HVACR drafting skills," organized by the Indian Society of Heating, Refrigerating, and Air Conditioning Engineers (ISHRAE) Pune Chapter in collaboration with Youth Art Pune. The event, held at the Institute of Engineers, drew an impressive turnout of over 30 engineers.
The primary objective of the program was to enhance the HVACR drafting abilities of aspiring engineers. Leading the event was the esteemed consultant, Mr. Vijay Kapote, who brought his 45 years of industry experience, offering invaluable insights and knowledge to the attendees.
The event was meticulously organized under the capable leadership of Nandkishor Kotkar, the President of ISHRAE Pune Chapter. Supported by a competent team comprising Vishal Pawar (Youth Chair), Amit Gulwade(Technical Chair), and committee members including Ashutosh Joshi, Subhash Khanade, Chetan Thakur, Vimal Chavda, Shashi R, and PM Joshi, the program proved to be a commendable initiative promoting skill development and knowledge exchange.
ISHRAE Pune Chapter expresses its heartfelt gratitude to all the participants and contributors who made this program a significant step towards empowering the youth in the field of HVACR. The collaboration between ISHRAE and Youth Art Pune holds promise for future endeavors aimed at fostering growth and innovation within the HVACR industry.