Kashmiri Hindus Will Remain In The Valley, Home Minister Amit Shah Instructs Officials To Take Strict Steps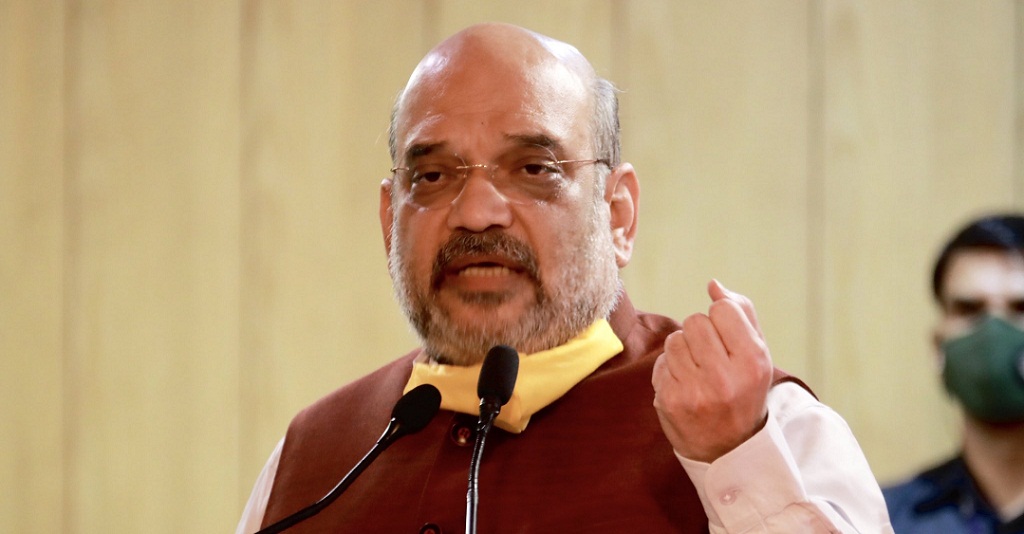 Kashmir, 4th June 2022: Strict and precise steps will be taken to stop target killings in Jammu and Kashmir. Hindus will not be driven out of the Kashmir Valley. Tight arrangements will be made for their security in the valley itself.
The strategy prepared for this was discussed in detail in a high-level meeting chaired by Union Home Minister Amit Shah on Friday. Shah directed the security agencies to take strict action against the terrorists involved in the target killings and the over ground workers associated with them.
Union Home Minister Amit Shah made it clear that the government's priority is to completely eliminate terrorism in Jammu and Kashmir and achieve the goal of zero cross-border infiltration.
Amit Shah, along with Jammu and Kashmir Lieutenant Governor Manoj Sinha, NSA Ajit Doval, RA chief Samant Goyal, IB chief Arvind Shah attended the first high-level meeting held in the Home Ministry after incidents of targeting of Hindus in the Kashmir Valley for the past few days.
This was Amit Shah's second high-level meeting on the situation in Jammu and Kashmir within two weeks.
In the meeting, it was told by the security agencies that after failing to carry out major terrorist incidents, terrorists are targeting soft targets in desperation and this work is being done by paying money to the youth. The agencies assured that in October last year they were successful in dealing with similar hybrid terrorists and this time also they would be able to rein in them.
A senior Jammu and Kashmir official, who came to attend the meeting, rejected the demand for expulsion of Hindus from the Kashmir Valley in view of the targeted killings.
He said that at present around 6,000 Hindu employees have been shifted to safer places. But the mistake of 1990 to remove them completely from the Valley will not be repeated.
A senior official of Jammu and Kashmir said that a record number of tourists have come to the Valley for the last two years, reflecting the changing environment here. According to him, more than 10 lakh tourists have come to the valley so far this year.
Along with this, the film festival is also going to start in Srinagar on June 15, while all cinema halls were closed in the valley after the start of militancy.