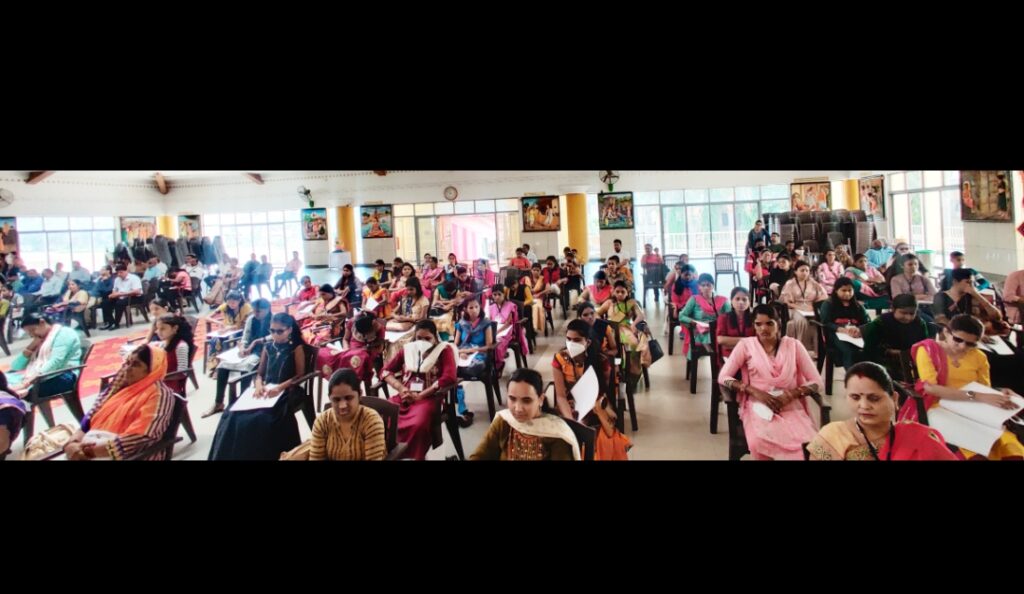 Pune, 4th June 2022: A two days National Conference named 'Inspiration 2022' for visually challenged young women was organised by the National Fderation of the Blind (Maharashtra) in association with National federation of the Blind (India) 4th June at Fruitwala Dharamshala, Alandi, Pune.
Timotheus Roussety, Social Counsellor, Germany Embassy jnaugurated this conference. Sobhana Jaya Madhavan, Vice President, External Affairs of SFU Canada presented the keynote address after inauguration.
Dr KusumLata Malik, President, National Federation of the Blind (India), Dattatray Jadhav, General Secretary National Federation of the bind (Maharashtra), Sakina Bedi, Spokesperson NFBM, L.H. Khapekar, Sapana Bhosale were present at the inauguration ceremony.
The focus of the conference was about the scopes, challenges, aspirations, career opportunities for the visually challenged young women in the post pandemic world. Various discussions, workshops, interviews are organised in this 2 days conference.
Topics like career opportunities in the field of Finance and Chartered Accountancy, entrepreneurship development challenges and solutions, opportunities for higher education, scholarship and challenges, career Opportunities in the field of Sports & recreation, career opportunities in management studies, new education policy changes & challenges, career opportunities in the field of Information Technology & role of assistive technology, power of diversity & inclusion in the corporate sector, legal rights a way forward, etc. are also to be discussed in conference.