Khadki: Success rate of COVID patients recovery 99.3%, shops in the area to remain open for 4 days a week now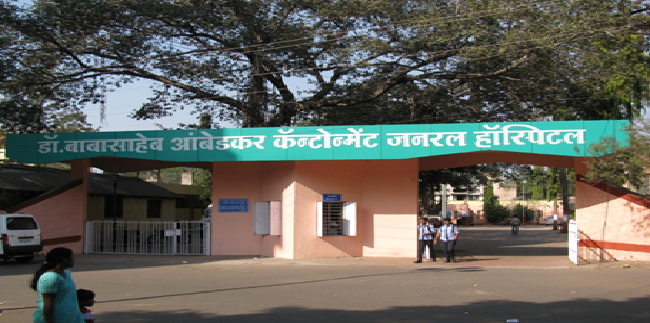 Sumit Singh
Pune, August 6, 2020: The number of Coronavirus Disease (COVID-19) patients has reached 692 in Khadki Cantonboard Board (KCB) area. Out of this, 494 have been cured while 24 persons have died. Presently, there are still 130 patients admitted to hospitals, and 44 are in home isolation.
A majority of the patients (543) have been treated at the KCB run Dr Babasaheb Ambedkar Cantt General Hospital and COVID Care Centre. Out of 543 patients, 376 have been discharged. There are still 66 active patients while 34 are in home isolation. Thus, the success rate of treating COVID patients in Khadki is 99.3 percent, said KCB CEO Pramod Singh.
Now KCB has decided to allow shops to open for four days and close them for three days in a week. "We have got time to see how this works out. In Pune Municipal Corporation (PMC) areas, shops are open for all days. But we will observe things in Khadki Bazaar and then take further action," Singh said.
The CEO further explained, "If the market is open for four days it will be profitable and sustainable for shop owners as they are allowed to operate full time. If any shopkeeper or their employees get any flu or are sick, they can take rest for three days, and will be fine and back again on the fourth. We will get full time to sanitise the whole market in these three days."