Know How To Update Or Correct Details In Aadhaar Card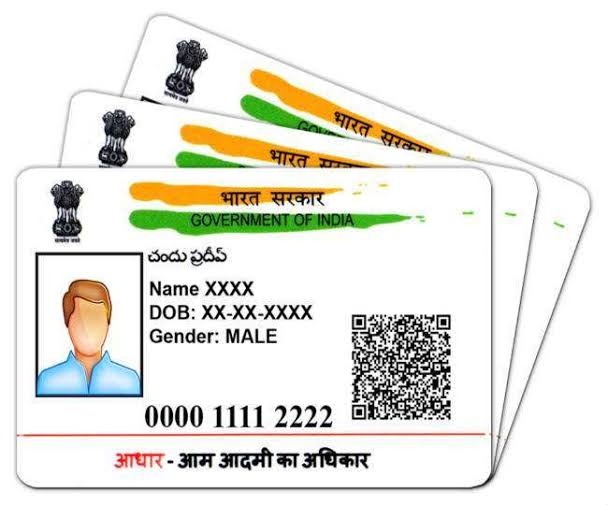 New Delhi, 7th April 2021: As per current income tax laws, Aadhaar number has to be mandatorily quoted while filing an income tax return (ITR) and while applying for a new PAN card. It is also mandatory to link one's PAN with Aadhaar. Further, if you are availing of a subsidy or grant from the Central and/or State government, you will have to provide your Aadhaar number. Therefore, it is important that your personal details in your Aadhaar are up-to-date and correct.
So here's how you can correct and update your name and address just sitting at home.
For this, first open the uidai.gov.in website. On the homepage, you will first see the MY Aadhaar option. Click here now to arrive in the Update Your Aadhaar section, here you will see the option of Update your Demographics Data Online, click it. By clicking on it, you will reach the official website of the self-service update portal of UIDAI https://ssup.uidai.gov.in/ssup/login.html
You now need to log in with your 12 digit Aadhaar number. After this, fill in the captcha given on the screen and click send OTP. Soon after this, the OTP will come on your registered mobile number.
After entering OTP, in the next steps, a new page will open in front of you, in which you have to fill in your personal details such as your address, date of birth, name and gender, and much more information.
Now you need to select the section in which you want to make changes. That is, now you will have the option to change the name, date of birth, address. If you want to change the name, then you click on the update name.
You must have ID proof to update the name. As ID proof, you should work on uploading a PAN card, driving license, voter ID card, ration card.
After filling in all the details, a verification OTP will be sent to your number and you will need to verify it. After this, change the save.
To change the address in Aadhaar go to resident.uidai.gov.in and click on the 'Request Aadhaar Validation Letter' given in the Aadhaar Update Section. After this, the Self Service Update Portal (SSUP) will open. Log in through your 12 digit Aadhaar number. A link will be found via SMS to your registered mobile number. Verify by entering OTP and captcha. Now login via SRN. After submission, you will get a letter.
After that, you will have to go to the UIDAI website again and click on 'Proceed to Update Address'. And will have to choose the option of Update Address via Secret Code.
After entering the 'Secret Code', check the new address, and click on Submit. Now note down the 'Update Request Number' (URN) on the screen.
Follow Punekar News: