Labrador rescued from abusive owner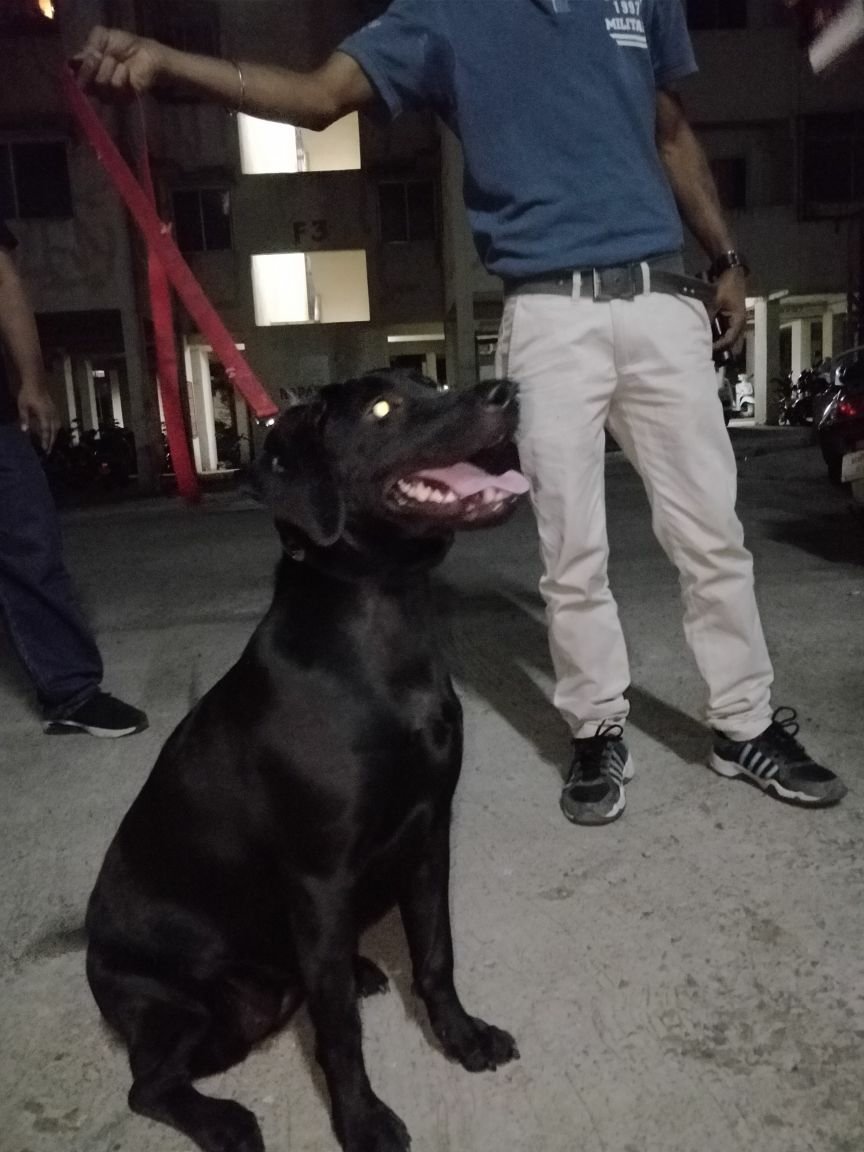 Diksha Thakkar
She is a female Labrador who was abused by her owners. I got a call at 1 am in the night by Nitesh Khare – Founder of SAS India saying that a dog was been beaten up by the drunk owner with the mouth tied with a celotape. I immediately called up Supriya – the reporter of the abuse… She had called 100 and the Police marshall had reached for the rescue where I was told by the marshall to reach the police station to file the complain. I along with Avinash, Supriya, and other animal lovers made a complaint at the police station against the owner. The custody of the dog was given to us by the cops. The dog has internal injuries and the leg is swollen due to the assault, she will be taken for the treatment and further care.
We get too many cases against dog owners abusing and torturing their pets. We need people to report such cruelty because they all need to know that there are certain laws for animals and animals have equal rights as a human has on this earth. There have been repeated cases received by us of dogs chained 24*7 , pets assaulted by owners, backyard breeding and pets abandoned by the owners.
The police has been very cooperative for the case and we need more people to get aware of these laws.