Last Day for GATE 2024 Registration: Important Deadline for Aspirants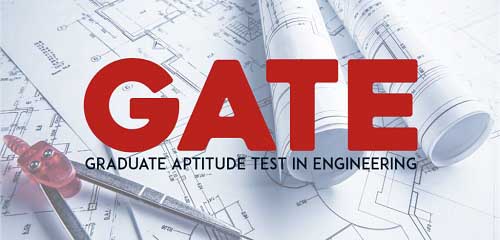 Bengaluru, September 29, 2023: Candidates preparing for the Graduate Aptitude Test in Engineering (GATE) 2024, an examination that serves as a gateway to postgraduate and doctoral programs in various technical higher education institutions, face a crucial deadline today. The registration process for GATE 2024, organized by the Indian Institute of Science (IISc) Bangalore, will conclude today, Friday, September 29, 2023, without incurring any late fees.
Subsequent to this deadline, candidates will still have an opportunity to register for GATE 2024 until October 13, 2024, but this extension will require payment of the prescribed late fee. The application process for this year's GATE examination commenced on August 24, extending for over a month before the deadline today.
Candidates who have not yet registered for GATE 2024 can complete their registration via the dedicated portal, gate2024.iisc.ac.in, established by IISc for this examination. To register, candidates must navigate to the login section on the portal, accessing the registration link provided. Following this, they can log in using their registered details (enrollment ID/email address and password) to finalize their GATE 2024 registration. Importantly, candidates must pay the stipulated examination fee during this process.
For participation in the GATE 2024 examination, candidates are required to pay a fee of Rs 1800 during the initial registration, with a reduced fee of Rs 900 for SC, ST, differently abled, and female candidates. However, those registering after the standard deadline will incur additional costs, with general category candidates paying Rs 2300 and reserved category candidates paying Rs 1400.
Candidates aspiring to pursue higher education in technical fields through GATE are urged to complete their registration promptly to avoid late fees and secure their opportunity to appear in the upcoming examination.