Lila Poonawalla Foundation Distributed food and essentials to over 1000+ families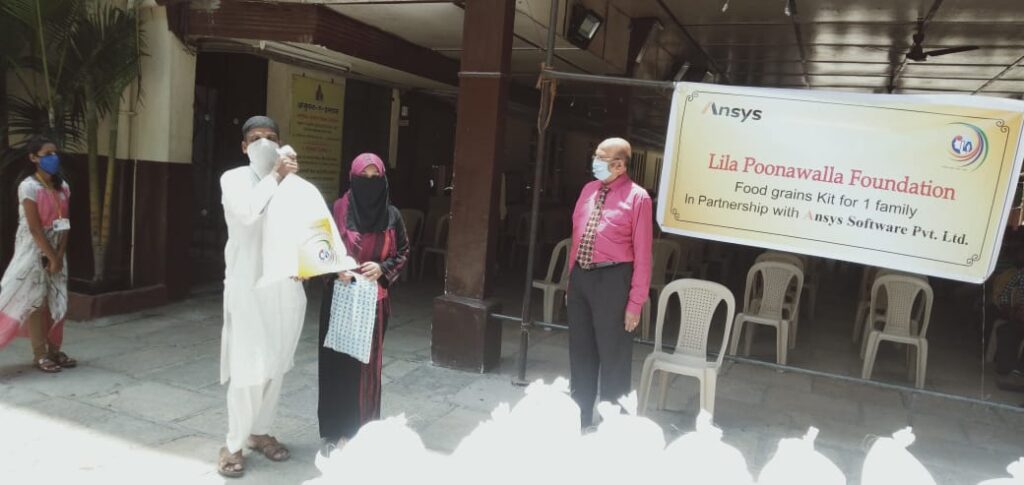 Pune, 7th July 2020:  In the time of Corona virus, each passing day brings its own challenges about life and survival. With fear of day to day survival looming everywhere, having a roof and food over one's head becomes a necessity. With things going out of hand and we are fearing another lockdown the Lila Poonawalla Foundation is going all out to take care of the underprivileged and downtrodden.
Recently Mr. Firoz Poonawalla, Founder Trustee, Lila Poonawalla Foundation (LPF), with the support of its partner, Ansys Software Pvt. Ltd. distributed food grains to families of 150 LILA Girls who come from daily wage earners background and who are affected the most. The LILA Girls and their families were given one month of ration supplies, which would help the families to manage their basic survival necessity.
"We have distributed daily needs like wheat flour, oil, rice, pigeon pea, yellow split gram, semolina, peanuts, flattened rice, jaggery, sugar, biscuits to150 LILA Girls and their families to last for more than one month. So far LPF has distributed essential grocery to 1000+ girls' families and this work will continue till the situation gets to normalcy." said Mr. Poonawalla. Inspite of his age of 84 years, he has been risking his life and tirelessly working to personally handover with love and affection sumptuous food grain kits to needy families.
Mr. Rafiq Somani, Area Vice President – India and South Asia Pacific, Ansys said, "We have always been committed to making a difference in society and its larger interests. Ansys is happy to play a small but significant role by supporting the Lila Poonawalla Foundation in distributing food packets to the LPF scholars' families, several of which are daily wage earners. We hope that this endeavour will help them to sail through these challenging times. We would also like to commend during this pandemic the Lila Poonawalla Foundation for their proactive work that will surely bring much needed relief to those in need."