Lockdown: Pune airport registered 1.13 lakh passengers movements in one month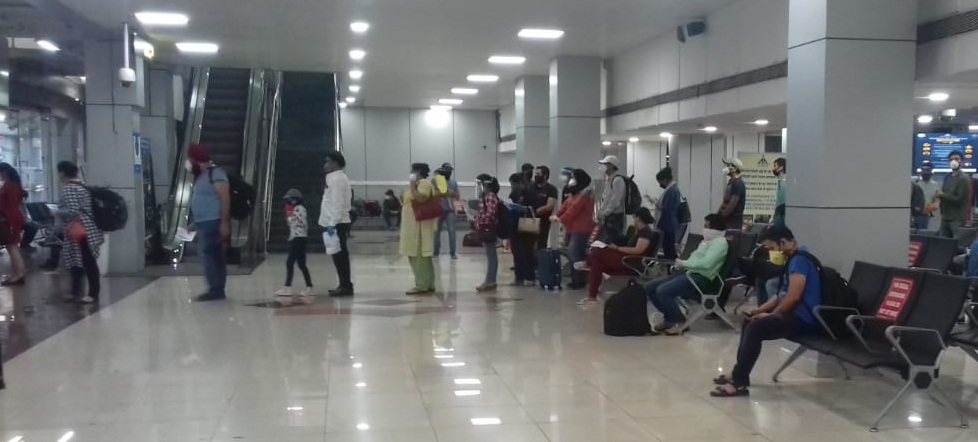 Sushant Ranjan
Pune June 25, 2020: The Pune airport in Lohegaon has registered 1.13 lakh passengers movement after the resumption of the domestic flight operation since the last one month. As many as 1236 flight movement has been registered at the airport.
The Union Ministry of Civil Aviation had announced a month ago that domestic flight will start operation from May 25. The first flight landed at the Pune airport from New Delhi on May 25, 2020.
According to the Pune airport Director Kuldeep Singh, "The Pune airport catered to 1236 flights between May 25 to June 24. As many as 113,026 passengers movement has been registered at the airport. The passengers are very cooperative. We are implementing social distancing and other COVID precautionary measures at the airport."
As per information shared by the director as many as 618 flights arrived and 618 departed from the Pune airport. A total number of 41530 passengers arrived and 71496 departed. Along with officials of Airport Authority of India (AAI), Central Industrial Security Force (CISF) and staff of airlines also played a vital role in smooth flight operations.
"We have followed all the rules. We have been provided face shield, masks and hand gloves. At the entry gate, the AAI has made a glass box which helps us to check the passenger's id-card, tickets. The passengers are requested to show their face before entry. At the Security Hold Area (SHA) our personnel are using sanitizer after every check of passengers," said a senior CISF officer from New Delhi.