Lonavala: Frontline Workers Of Indian Navy's INS Shivaji Get COVID Vaccine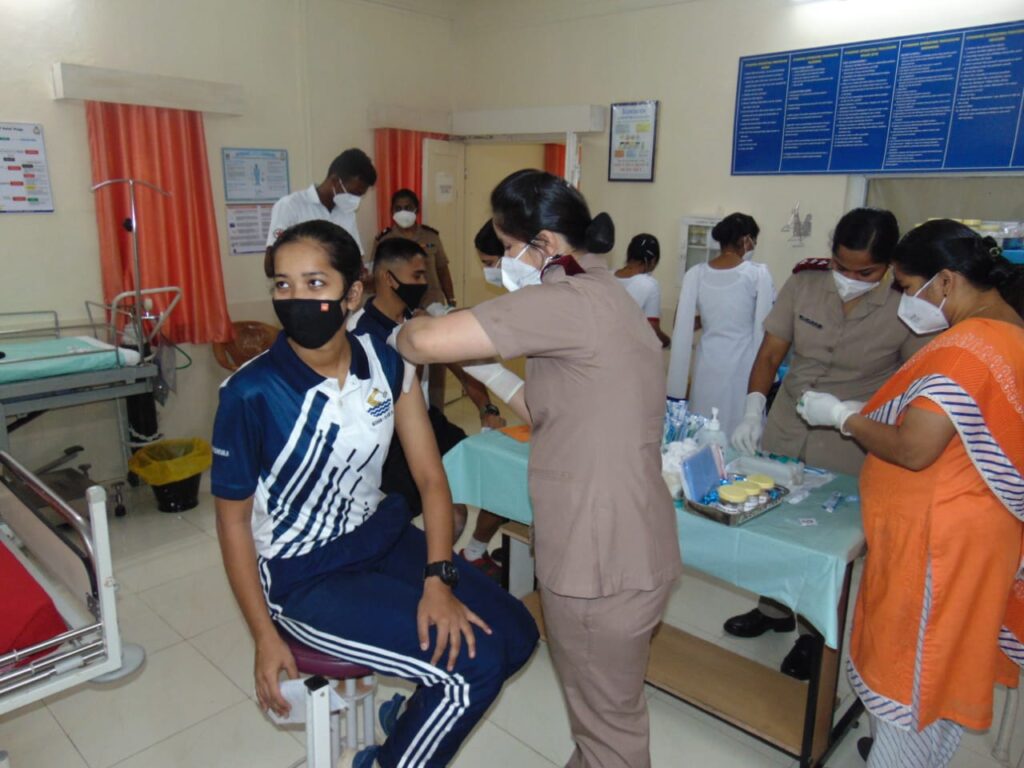 Pune, February 21, 2021: In accordance with Government of India directives, the Covid-19 vaccination drive for Indian Navy personnel (frontline workers) of INS Shivaji commenced at INHS Kasturi on Saturday.
The vaccination drive for frontline workers was rolled out with Commodore Ravnish Seth, Commanding Officer, INS Shivaji and Station Commander, Lonavla receiving the first dose of the vaccine at INHS Kasturi. A total of 150 frontline workers including officers and sailors of INS Shivaji were vaccinated on Saturday in two centres set up at INHS Kasturi.
The second shot of vaccination booster will be administered to the personnel after a gap of 28 days from the first dose. It is planned to vaccinate about 2000 naval personnel of the unit in the next two weeks.
The first phase of immunisation was earlier initiated at INHS Kasturi on 24 January with 201 health care workers (HCWs) getting vaccinated on priority including Medical Officers, Nursing Officers, paramedical staff and supporting staff.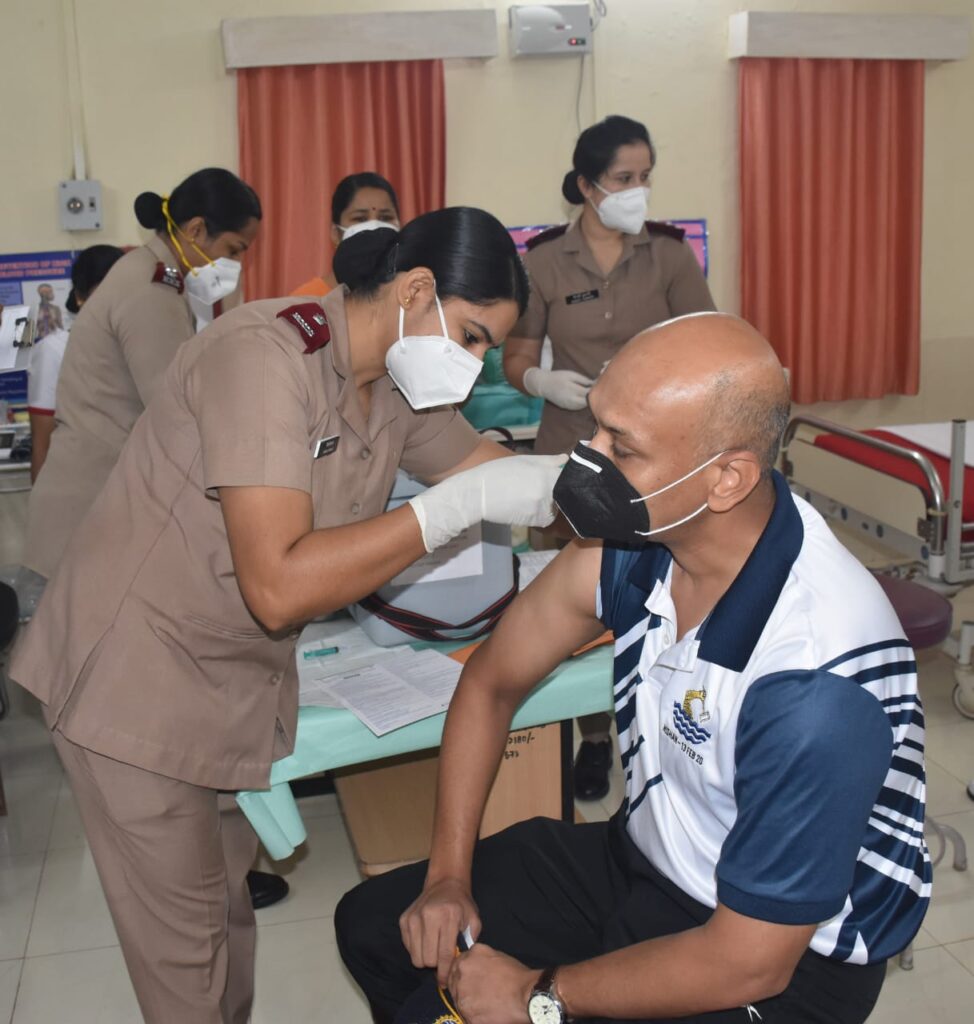 Follow Punekar News: