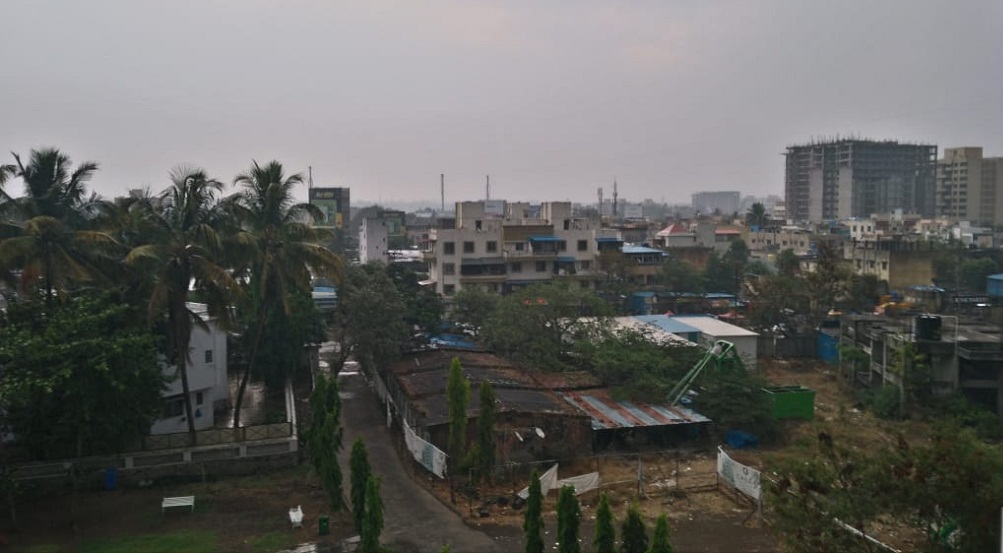 Manasi Saraf Joshi
Pune, April 29, 2021: A low pressure belt has been developed over western Vidharbha to Southern of Tamil Nadu passing through Karnataka with North-South direction will bring rain in the State till May 3. Similarly, a cyclonic circulation was also noticed on the South-central Marathwada.
The state received rain along with the thundering activity, gusty winds and lightening.
Almost all meteorological stations in Central Maharashtra received rain on Wednesday bringing much needed relief from the scorching sun. Pune recorded 00.2 mm rain. The city recorded a maximum of 38.2 degree Celsius while a minimum of 21.9 degree Celsius.
Apparently, since March 1, Pune city has recorded 32.9 mm of rain.
The highest temperature was recorded at Bramhapuri 44.6 degree Celsius and minimum of 19.6 degree Celsius at Mahabaleshwar.
Rain predicted till May 3 Indian Meteorological Department, Pune has predicted rain across all the four meteorological stations Kokan Goa, Central Maharashta, Marathwada and Vidharbha. Likewise, it also has predicted a heat wave in Vidharbha on April 30 and May 2. All meteorological sub-stations will get rain along with thundry activity, lightening and gusty winds.  After May 3, the sky would become clear", it said.
Pune: Prostitution Racket Busted During Raid At 'Dance Party' At Farmhouse In Kudje, 4 PMC Contractors Among 9 Arrested People
Temperature at major cities in the state
Vidharbha districts recorded highest maximum temperature with Bramhapuri being the hottest place in the state on Wednesday recording 44.6 degree Celsius highest so far in the season. It was followed by Wardha and Nagpur 43.2 and 43 degree Celsius respectively.
In Marathwada Prabhani recorded maximum of 41.1 degree Celsius temperature.
Mumbai recorded 33.8 degree Celsius while Ratnagiri recoded 34.2 degree Celsius temperature on Wednesday.
Join our Whatsapp Group and Telegram for each update about Pune and PCMC
Follow Punekar News: