Maharashtra: ED Issues Notice To Eknath Khadse; Order To Vacate Confiscated Space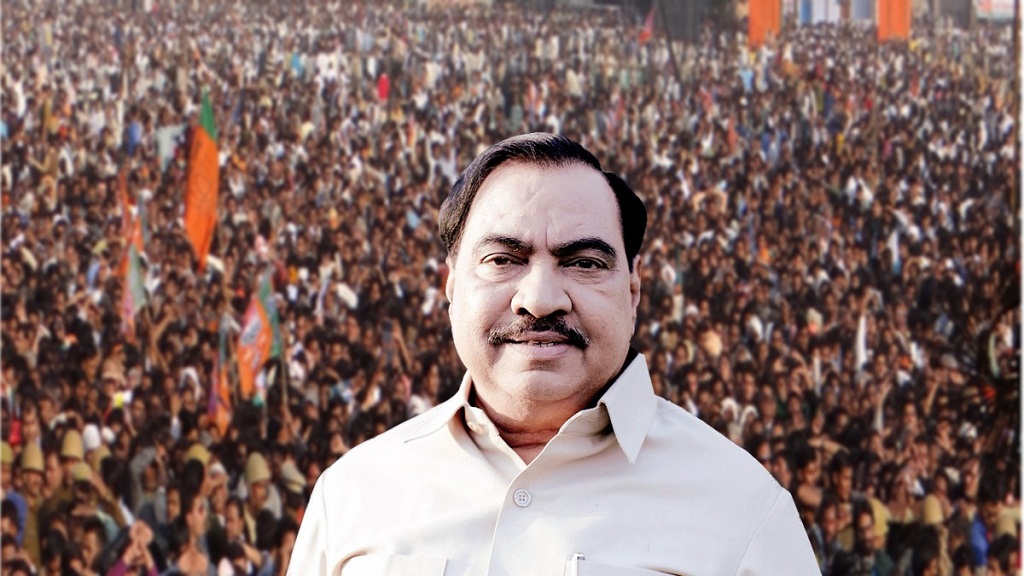 Mumbai, 1st June 2022: The plight of senior Nationalist Congress Party (NCP) leader Eknath Khadse seems to have increased. Khadse has been issued another notice by the Enforcement Directorate (ED). Along with Khadse, notices have also been issued to four others. Khadse's land was seized by the ED in a land scam case. The vacancy notice has been issued by the ED.
Khadse's assets worth Rs 57.5 crore were seized from the ED in August last year. This included flats, bungalows, plots at Jalgaon, Lonavla. The ED had seized a bungalow in Lonavala and 3 flats and 3 vacant plots in Jalgaon. The ED has ordered to vacate the property within 10 days. Failure to do so will result in legal eviction of the property, the notice said. The Inspector General of Registration and the concerned District Collector have also been informed that no one should be allowed to sell, lease or transfer the property concerned.
When the Leader of the Opposition Devendra Fadnavis was the Chief Minister, Eknath Khadse was the Revenue Minister. He was then accused of taking advantage of his position and buying a 3.1-acre MIDC flat in Bhosari. The flat was valued at Rs 31 crore and was sold for Rs 3.75 crore. It was alleged that the transaction was made by showing a low market price. Khadse has been in trouble many times due to this case.