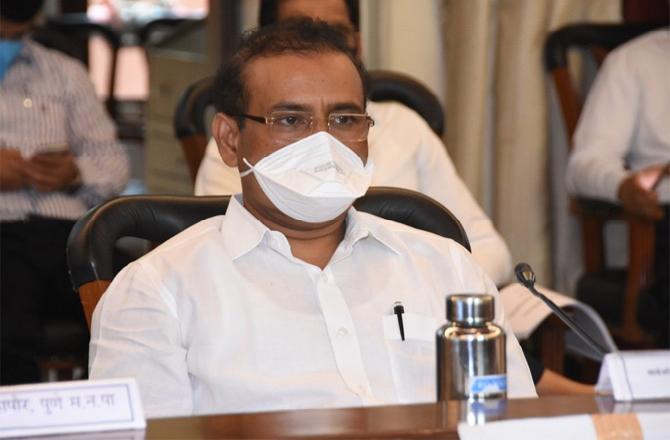 Pune, 4th June 2022: Maharashtra Health Minister Rajesh Tope today stated that the state government has not ordered to make masks mandatory in the state, but has urged people to use them when they are in closed spaces.
Also Read Pune: Senior Citizens Are Having Health Problems Due To The Noises, Loud DJs From The Tenants Youths Living In The Near Apartments
Tope told the mediapersons in Pune that the confusion was produced by the choice of specific terms in a three-page letter delivered to local civic organisations.
He said, "Some districts, like Mumbai, Thane, Palghar, Pune, and Raigad, have seen a slight increase in COVID casesincrease in COVID cases. The Union health minister had submitted a letter in this regard, requesting that action be taken. The word 'must' in the letter appears to have caused some confusion," he added.
Due to an upsurge in the number of cases recorded in the state, the media reported that masking was required in closed areas. This, according to Tope, was not the case. He went on to say that there is no obligation right now, but that individuals should wear masks in enclosed settings.
He stated that the government is keeping a close eye on the situation and that required action would be made in 10-15 days. He went on to say that most of the situations he's heard about are minor. Tope added that district officials have been ordered to improve immunisation and testing.