Maharashtra Legislature Monsoon session : 28 bills will be discussed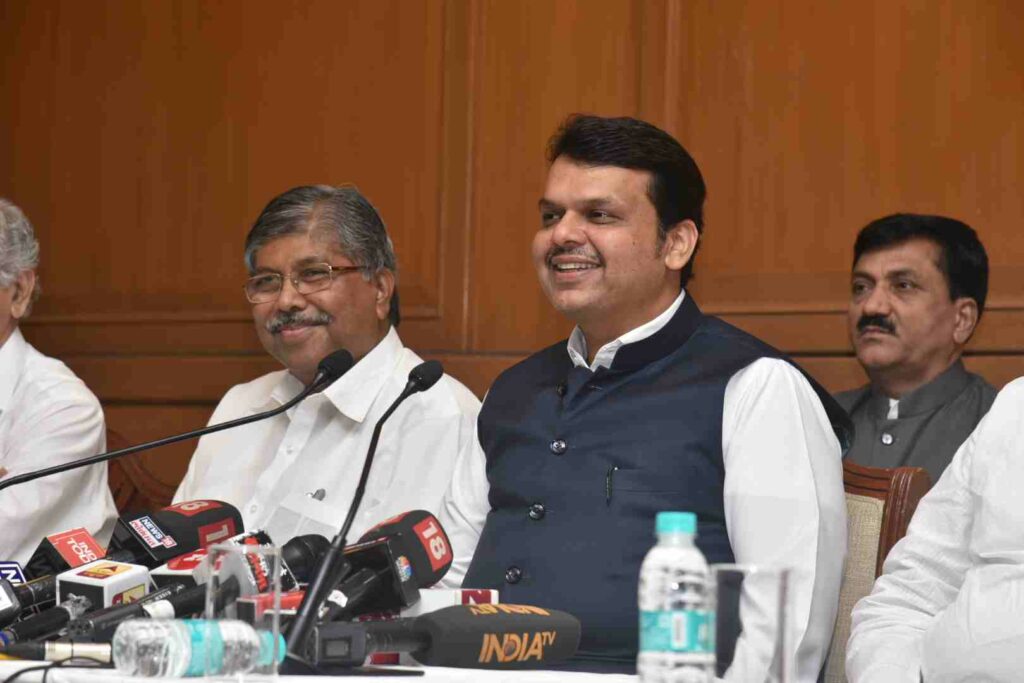 Mumbai, 16th June, 2019 : The budget to be tabled in the upcoming monsoon session of the state legislature will be progressive and taking the state towards development. Similarly, discussion on the drought situation of the state will also be conducted in the session said Chief Minister Mr Devendra Fadnavis.
He was addressing a Press Conference on the eve of the legislation session at Sahyadri state guest house here today. Revenue minister Chandrakant Dada Patil, finance minister Sudhir Mungantiwar, transport minister Diwakar Raote, Education Minister Vinod Tawde, minister of industries Subhash Desai, labour Minister Sambhaji Patil Nilangekar, animal husbandry, Dairy development and fisheries development Minister Mahadev Jankar, cooperation Minister Subhash Deshmukh, water supply Minister Bhavanrao Lonikar, Professor Dr. Tanaji Sawant and other members of cabinet were present on the occasion.
The Chief Minister said that 13 new bills, 12 pending bills from state assembly and three pending from state legislative councils, in all 28 bills, will be discussed in the session. He said that because the drought situation is prevailing in the state, discussion on this topic will also be taken up. Mr Fadnavis said that four thousand 700 crore rupees has been distributed in the accounts of farmers. Similarly, three housand 200 crore rupees are being distributed towards the Crop Insurance. He also said that one crore 20 lakh farmers from the state have been included in the Pradhanmantri Kisan Yojna. Mr Fadnavis said that the work of updating the information is been taken up on war footing and the amount will be deposited in the accounts before the Kharifseason.
The chief minister further said that fodder camps has been erected wherever necessary in the state. He also said that hefty rise has been made in the remuneration for rearing of livestock. He said it is the first time that the shelter camps had been started at two places in the state, adding that the tagging of animals in fodder camps have helped in curbing the corruption under the name of shelter camps. He said that the budget to be produced in this session will be progress and take Maharashtra towards development. He said that in last five years his government had worked keeping in front all the communities.
Mr Fadnavis said that because he has taken the challenges positively, people have shown faith in him and his government. He also said that all out efforts are taken to ensure that justice be meted to each and every sect of the society. He further said that it was because of the positive steps taken by the state government that the medical seats had been increased and the Maratha reserve category will be benefited. Mr Fadnavis said that the assurance was given to the Dhangar community will be reflected in the upcoming budget. He assured that he, along with his newly inducted ministers, will be working with more responsibility and a more better way.