Maharashtra To Have Its First Space Education Laboratory In Pune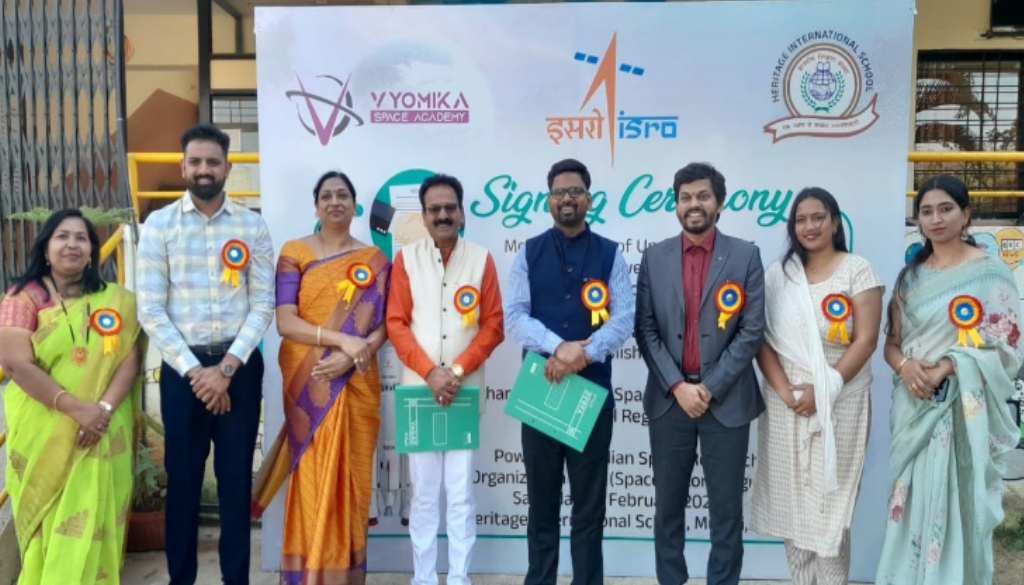 Pune, 22nd February 2023: The Heritage International School in Mulshi, Pune is set to become the first educational institution in Maharashtra to have a space education laboratory. The laboratory, run by ISRO's Vyomika Space Academy, will provide advanced learning opportunities in space education, including technologies such as 3D printing, coding, robotics, virtual reality and gamification, among others.
An MoU was recently signed between ISRO-run Vyomika Space Academy and the school, with the founder president of the school, Krishna Bhilare, signing on behalf of the institution. The initiative was led by Dr Pratik Mungekar, an Advisory Committee member, who stated that space education not only offers educational programs but also inspires students to pursue careers in science.
The laboratory will enable students from remote and rural areas to access up-to-date educational opportunities and learn about space, aviation, and satellites. The director of the school, Kunal Bhilare, stated that their mission is to inspire and develop the next generation of space scientists, space engineers, astrophysicists, and astronauts.
The introduction of the space education laboratory in the Heritage International School will not only enhance the quality of education for the students but also contribute to the advancement of science and technology in Maharashtra.