Lockdown in Maharashtra can be extended till May end, Focus on Pune, Mumbai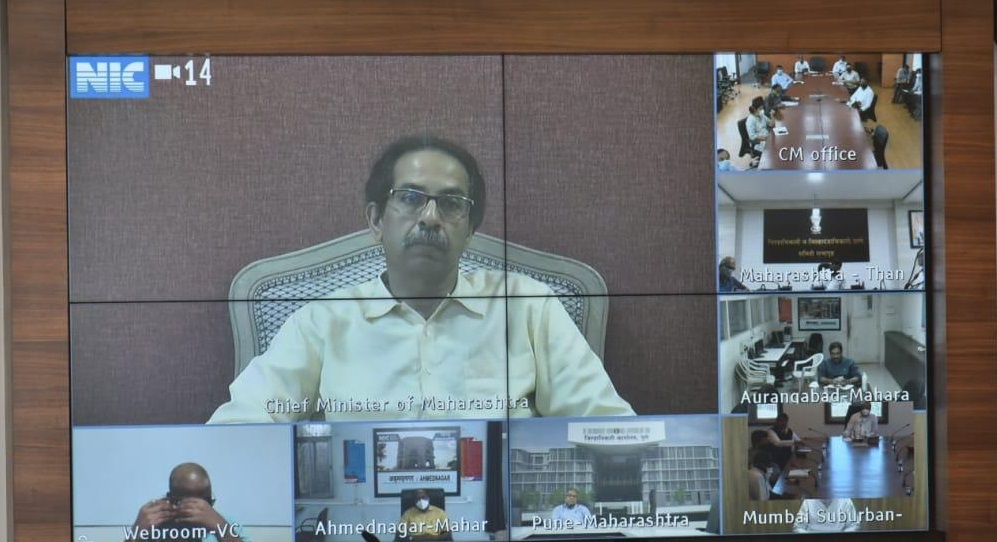 Mumbai, May 8, 2020: Chief Minister Uddhav Thackeray expressed his determination to get Maharashtra out of the Corona crisis. With the good implementation of the lockdown, we stopped the spread of Corona in April. The Chief Minister also indicated that the lockdown can be extended till May end. The focus is on Mumbai and Pune, where about 90 percent of total Coronavirus patients in the state, have been detected. He was speaking yesterday with leaders of all political parties via video conference.
The leaders who participated in the meeting reiterated that they are with the state government in the fight against Corona and expressed satisfaction that the Chief Minister took everyone into confidence on the occasion of the meeting. Deputy Chief Minister Ajit Pawar, Leader of Opposition in the Legislative Assembly Devendra Fadnavis, Leader of Opposition in the Legislative Council Praveen Darekar, Minister Balasaheb Thorat, Ashok Chavan, Jayant Patil, MNS chief Raj Thackeray and other leaders from different districts of the state were present.
The Chief Minister said, "We have been fighting Corona for more than two months now. As this is an unprecedented situation, not only our state but also our country and the world is in turmoil. I keep talking to you from time to time. I am listening to your suggestions, reading through the media. Inform the administration immediately if they are correct. The central government is also cooperating with us in this. Be it the Prime Minister, the Home Minister, or the Union Health Minister."
"The number of patients has not increased in April due to the strict lockdown, but we have to be careful till the end of May. The number of patients is increasing in Mumbai but we have set up a large number of quarantine centres in places like BKC, Worli, Racecourse. We have also increased the number of tests. We are also sending foreign nationals with due care. Proper care will be taken before allowing people within the state to travel so that the danger does not increase in the Orange and Green Zones", the Chief Minister said.