Mukesh Ambani is the 7th richest person in the world, leaves behind Warren Buffett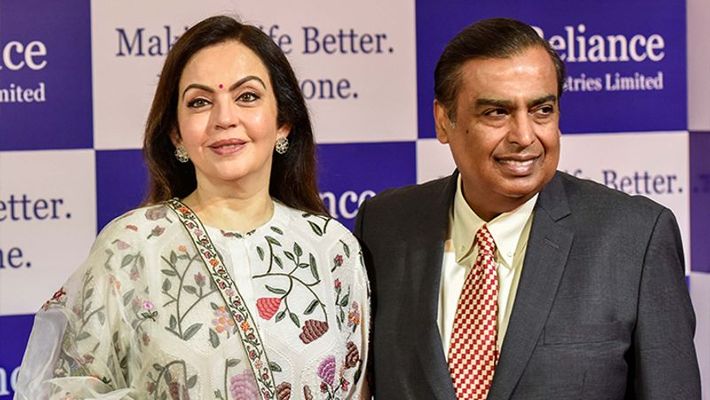 Mumbai, 11 July 2020: Mukesh Ambani, India's richest man and chairman of Reliance Industries, has now become the seventh richest man in the world. He has left behind Berkshire Hathaway's Warren Buffett, Google's Larry Page and Serge Brin. Mukesh Ambani is the only person from Asia to be included in the list of world's top-10 richest person. According to Forbes, his total wealth has reached $ 70 billion.
Earlier on 20 June, Mukesh Ambani was at the ninth position in the Forbes list. His total assets at that time were $ 64.5 billion. His wealth has increased by $ 5.4 billion in the last 20 days. The market cap of Reliance Industries recently crossed 12 lakh crore. It is the first company in India to have a market cap of 12 lakh crores.
In Forbes' Real-Time Billionaires rankings, assets are judged based on share price. It is updated every five minutes. Ambani holds 42 percent in Reliance Industries. Today, its stock rose nearly 3 percent. Its stock is trading at a 52-week high. Today its stock closed at Rs 1878.50, while its 52-week high is Rs 1884.40.
In today's list Jeff Bezos at number one. His total assets are $ 188.2 billion, Bill Gates at number two ($ 110.70 billion), Bernard Ornolt Family at number three ($ 108.8 billion), Mark Zuckerberg at number four ($ 90 billion), Steve Ballmer at number five ($ 74.5 billion). ), Larry Ellison at number six ($ 73.4 billion), Mukesh Ambani at number seven ($ 70.10 billion). This is followed by Warren Buffett, followed by Larry Page and Sergey Brin.