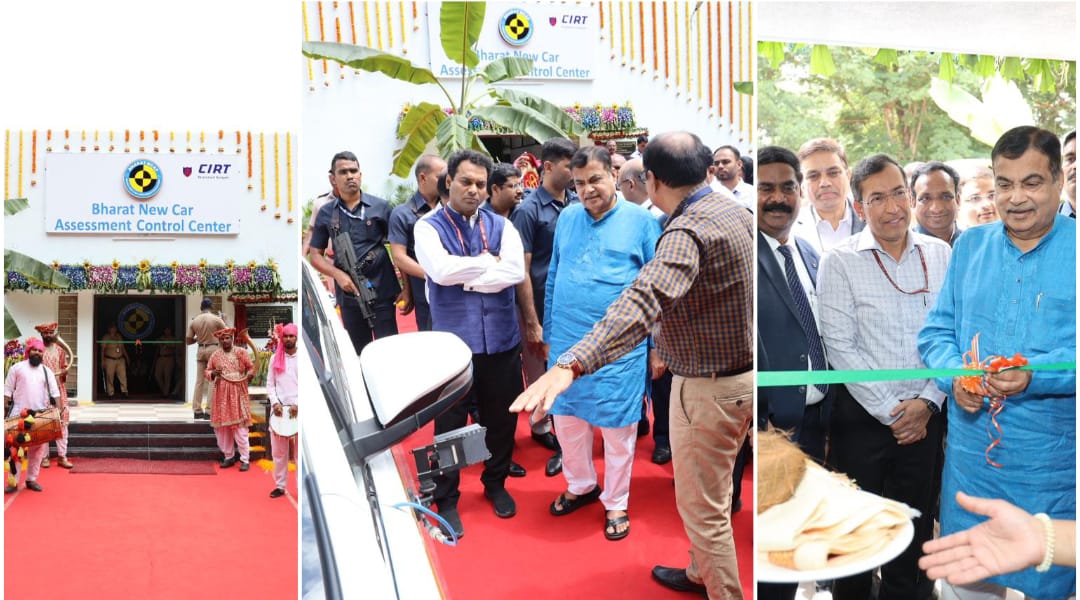 Pune, 15th September 2023: Nitin Gadkari, Minister of Road Transport and Highways in India, marked a momentous occasion today as he inaugurated the cutting-edge Command and Control Center at the Central Institute of Road Transport (CIRT) in Pune. This milestone event, conducted in close collaboration with Crash Testing Labs and Agencies, heralds a groundbreaking era in road safety.
This Command and Control Centre is not merely a facility; it is the robust administrative epicenter, poised to revolutionize the way we approach road safety in the country. Its primary mission is to administer and oversee the stringent testing and validation procedures for the Bharat NCAP (New Car Assessment Program) Vehicle Safety Regime.
As the fulcrum of this crucial safety initiative, the Command and Control Center embodies the aspirations of a safer India. It serves as the vigilant guardian, ensuring that vehicles conform to the highest safety standards, protecting lives on our roads. With Nitin Gadkari's visionary leadership, this center stands ready to elevate vehicle safety standards to unprecedented levels across the nation.