Pune: Chhatrapati Shivaji Maharaj Bridge Completes 100 Years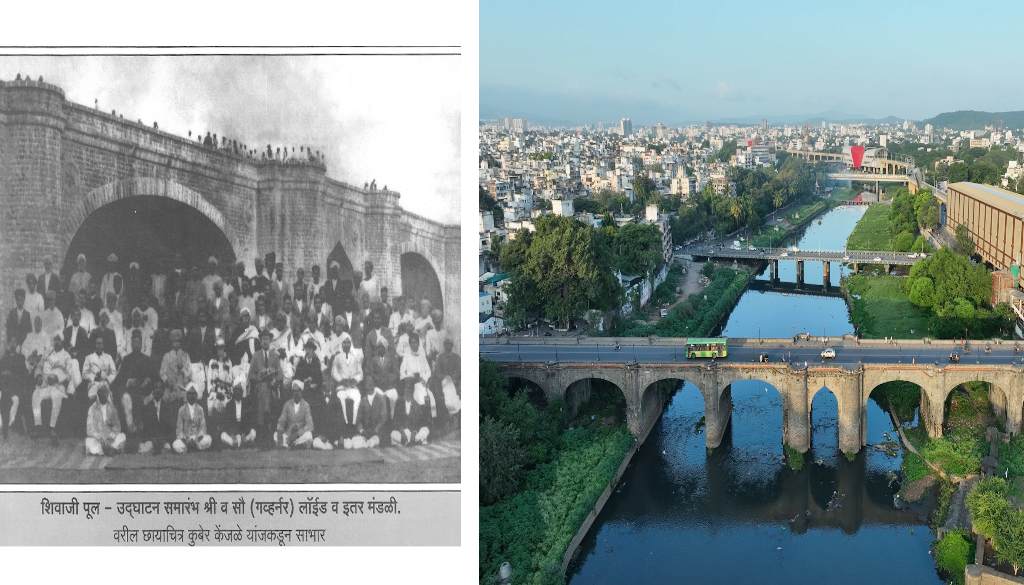 Pune 15th Sept, 2023. Chhatrapati Shivaji Maharaj Bridge completes a momentous 100 years on 17th September 2023. The heritage landmark which begins at Mangala Theatre and alights in front of Shaniwar Wada was built by Raobahadur Ganpatrao Mahadeo Kenjale during British Rule under the aegis of Sir George Lloyd, the then governor of Bombay Presidency. It was known as the Llyod Bridge and was renamed Chhatrapati Shivaji Maharaj Bridge post-independence.
A special celebration is being organized by the Kenjale family at the Shanivar Wada side of the bridge on Sunday 17th September 2023 at 3pm. The historic event is open to all. A cornerstone marking the completion of 100 years of 'Chatrapati Shivaji Maharaj Bridge' will be laid at the hands of Chandrakant Patil-Guardian Minister of Pune in the presence PMC Commissioner Vikram Kumar, Additional PMC Commissioner Vikas Dhakane along with Ramesh Kenjale, Milind Kenjale , Kuber Kenjale, Kailas Kenjale and Kenjale Family, the decedents of Raobahadur Ganpatrao Mahadeo Kenjale.
Speaking about the event, Abhijit Kenjale-the second great-grandson of Raobahadur Ganpatrao Mahadeo Kenjale said, "Chhatrapati Shivaji Maharaj Bridge is a landmark that was built to connect 'Bhamburda' to Pune in 1923. It split the city into Eastern Pune and Western Pune. My second great-grandfather was given the title of Raobahadur during British rule for his work in Public Welfare and building this bridge was one of them. The bridge was conceptualized by Lt . Col E.S Prose who was in charge of Public Infrastructure Development in the British Government."
"Built with black basalt, the bridge is not just a testament of strong quality work which has withstood the test of time, but also an architectural marvel with delicate carvings on both sides. In today's time as well, it serves as a landmark that connects Pune Municipal Corporation with the historic Shanivar Wada and oversees Pune's Public Transport System, PMPML's hub. The bridge lies over Mutha River and has been given Grade-II heritage status by Pune Municipal Corporation." He added further
The bridge is being readied for the commemorative ceremony and will be decorated with flowers and traditional 'rangoli'. The laying of the cornerstone will be done with great pomp and show with the customary 'Dhol-Taasha'. The event will also include the unveiling of a special documentary made on 'Chhatrapati Shivaji Maharaj Bridge' in the presence of many dignitaries from Pune. A huge helping hand has been extended by PMC officials and BJP Pune Chief Dheraj Ghate in organizing the event.