North east community team beats Pune police in football match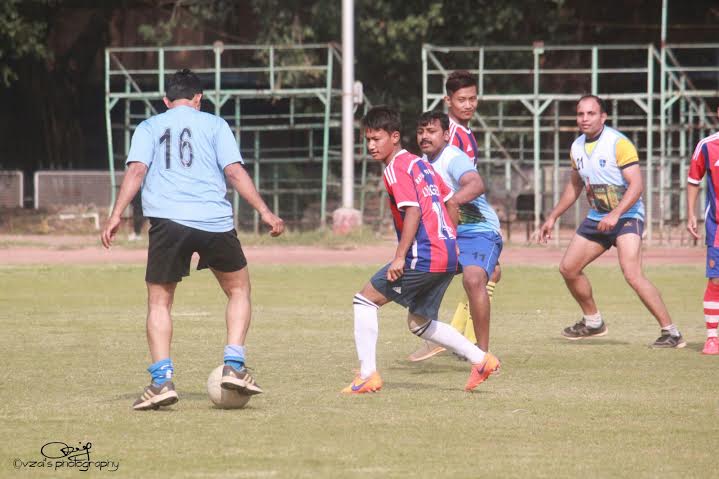 Pune : With lots of positive energy and active participation with teams from all the north eastern states competing for the championship the 3rd NECOP football trophy was successfully concluded on 8th of march at Pune police ground in Shivajinagar.
It was organised under the theme 'together in differences', with HMAR FC the defending champion once again beating all the fifteen strong teams from all the state of northeast.
The NECOP football trophy kicked off on 6th of March 8:30 AM with Chiru team taking on NSUA on the 1st day and concluded on 8th of March.
An exhibition match was played between NECOP and police team on final day where NECOP defeated the police team.
With Pune police commissioner K K Pathak as the chief guest and guest of honour deputy commissioner of police (special branch) Shrikant Pathak,NECOP is humbled and encouraged by the valuable support and contribution from Pune police for generously donating their ground for 3 days of the tournament.
The sole purpose of organising this event is to create platform for exposure for emerging young talents and to promote the spirit of unity and progress through interaction and sports and also to bridge the gap between Pune police and northeast community in Pune.
NECOP extend heartfelt gratitude for the immense support and assistance from institution like Symbiosis college, Savitribai Phule Pune university, PDFA, NECOP advisors Giridhar Naorem from DRDO, advisor Achu Chang pastor NCF, elders and members from NECOP and well-wishers have helped NECOP in organising the 3rd NECOP Trophy successfully.
The winners of the 3rd NECOP Trophy are:-
1) Champion Rs. 20000- winner(HMAR FC)
2)1st Runners up-10000 winner NSUP B(Nagaland)
3)2nd Runners up-5000 winner MSUP B(Mizoram).
The 3rd NECOP football trophy concluded with a closing ceremony-cum-prize distribution programme on 8th of March with Miss Ripe Bagra president NECOP felicitating the guest of honour DCP  Shrikant Pathak and advisors of NECOP as chief guest could not make it due to some unavoidable circumstances.
The winner individual prizes in three categories i.e best player-Gandhi Naga NSUP B, highest scorer-Haileuyibe NSUP B, best goalkeeper-HMAR FC keeper,were given out by the sponsor's, medals and certificates along with the cash prizes were given in both the categories.