Viman Nagar Residents Association celebrates achievement of women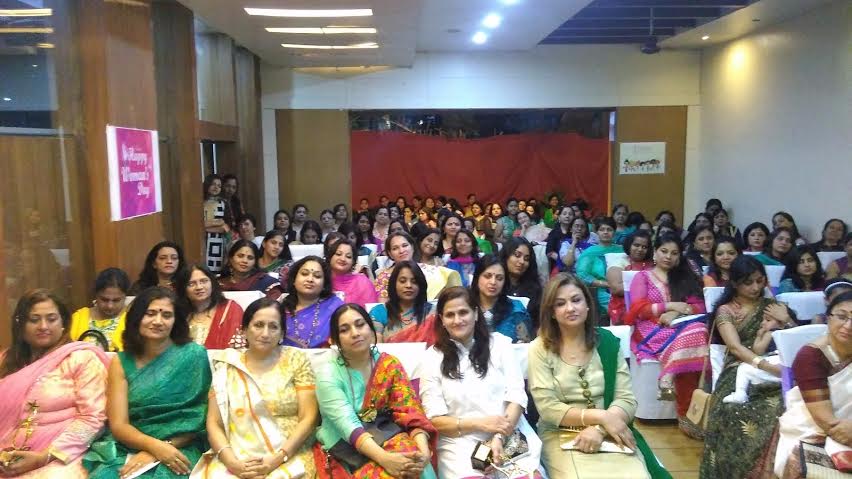 Pune : Viman Nagar Residents Association (VNRA) organized program on the eve of International Women's Day 8th March 2016.
In the program Viman Nagar's Women were felicitated and celebrated on their achievements and social contributions in various spheres of life.
Guests present to grace the occasion were Mrs. Megha Jagdish Mulik (MLA Mr. Jagdish Mulik couldn't make it due to short notice meetings at Mumbai), Corporator Mrs. Ushatai Kalamkar, Dr. Arati Kapale (Jeevan Joyt Hospital & Clinic),  Mrs. Bindu Ronald, (Deputy Director – Symbiosis Law School) and Mr. Arjun Jagtap (President). All guests were given warm welcome by Mrs. Anita Hanumante,  introduction of women's achievements by Mrs. Rashmi Narayan.
Whereas Mrs. Heena (Bobby) Karnani appreciated women's who are contributing in society committees. She requested male members of VNRA Mr.Vinayak Ragho, Mr.Rafi Sheikh & Mr.Naman Maheshwari to give certificates of appreciation. Mrs. Pamela Dani gave vote of thanks to one and all.  We also like to thank our sponsor of the event FirstFitt, all in one fitness provider in Viman Nagar. Please visit website http://bit.do/vnra-ff for special discount offer available for a week.
Theme of VNRA is to bring all residents on one platform for happy living (and not just surviving) in Clean, Green and safe Viman Nagar. In this endeavor VNRA is collecting details of residents so all are requested to visit and fill the form at http://bit.do/vnra as soon as possible.