Outstanding performance by Rani Khanam, Rujuta Soman, Yogesh Samsi & Rajendra Gangani in two days Bells in Raisonance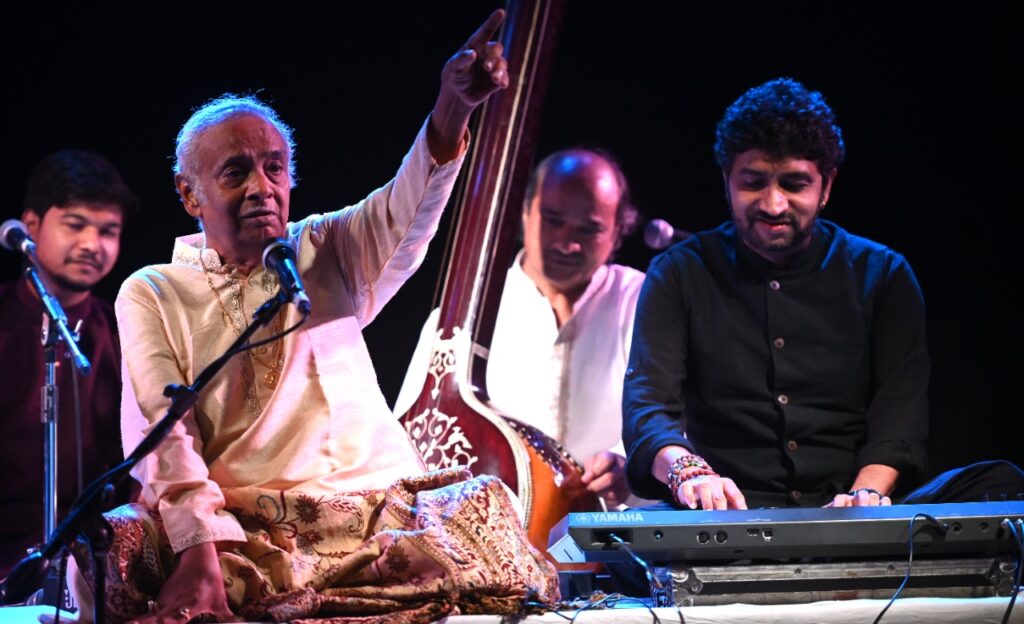 Pune, 5th August 2022 : Punekar audience observed outstanding and heart winning performance by famous Kathak dancer Rani Khanam, a deciple of Pt Birju Maharaj, Rujuta Soman, a deciple of Pt. Rohini Bhate on first day. They accompanied by Aman Ali (Tabla), Manoj Desai (Harmonium and Vocals), Nasir Khan (Sarangi).
The first day conclude with the singing of veteran singer Pandit Ajay Pohankar and his son Abhijit Pohankar. They accompanied by Mukundaraj Dev (Tabla), and Milind Kulkarni (Harmonium).
While on second pt. Yogesh Samsi performed solo tabla along with milind kulkarni on harmonium. Followed by Pt. Rajendra Gangani, a renowned kathak dancer of Jaipur Gharana. He accompanied with Pandit Yogesh Samsi on tabla. Besides, Fateh Singh Gangani (Pakhawaj), Manoj Desai (Harmonium & Vocals), and Nasir Khan (Sarangi).
This two days festival was organised by 'The Ritvik Foundation' at the Auditorium at Ritwik Foundation for Performing Arts in Kothrud. The foundation is working to increase the interest in classical music among the youth.
'Bells in Resonance' is a music festival and it is dedicated to the late legendary gurus in the field of classical dance. This year, the first year of the festival is dedicated to the Padma Vibhushan veteran Kathak guru Pandit Birju Maharaj and Sangeet Natak Akademi Sangeet Ratna awardee Pandit Guru Rohini Bhate.
There are many classical dance forms in India and many veterans have gone on to become gurus who have made their mark by doing a great job in it. Rujuta Soman, the famous Kathak dancer and creative advisor of the foundation and organizer of the program, said that they will try to pay tribute to all those gurus through this festival. It will include various classical dance styles like Kathak, Bharatanatyam, Kuchipudi, Odissi, Kathakali, Sattriya, Mohiniyattam, and Manipuri. The aim is to inspire the young generation to know about the work of these veterans. The festival is intended to be held in different cities of the country every year. She also mentioned that this is the first music festival that is inclusive of all classical dance styles across the country.