Over 50% Divorce Cases In Pune Filed With Mutual Consent Last Year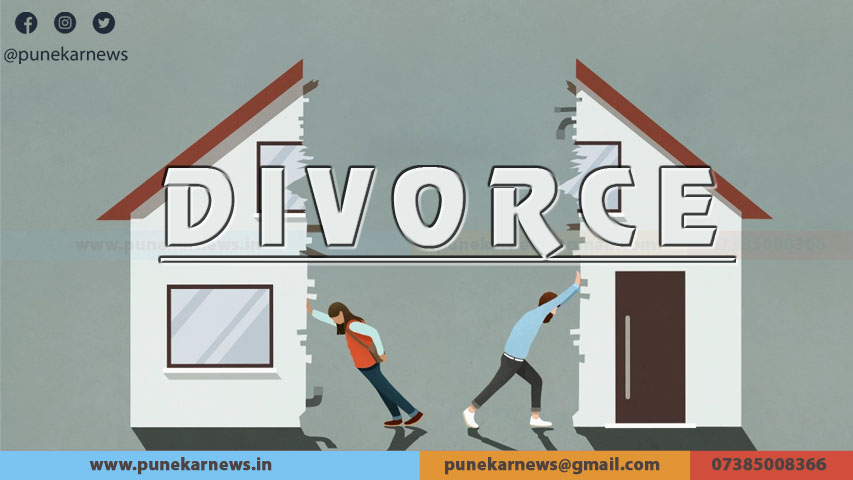 Siddhi Dharmadhikari
Pune, 6th February 2022: It is seen that the nature of the reasons for filing for divorce has changed with the changing times. Minor reasons such as non-cooking preferences, ego problems, and unrealistic expectations of a spouse without realizing the financial instability have led to an increase in divorce applications. Court records show that divorce claims are higher within five years of marriage.
Husbands and wives are arguing over reasons such as putting property in someone's name, not being able to give each other enough time, and excessive use of social media. The two are falling out for even the most trivial reason. Disputes over insignificant matters such as who should wash clothes, who has not cooked their favorite vegetable, who has not worn their favorite dress are also reaching the Family Court. In addition, the involvement of parents has increased.
In recent times, many parents have only one child, be it a boy or a girl. It is seen that parents are motivating their children for the divorce stating that both of them are pursuing their careers and because of this, their relationship seems secondary. As a result, the number of divorce applications has increased.
The number of divorces in the last three years;
In 2019, 3874 divorce cases were filed in which 1300 cases were filed with mutual consent. In 2020, a total of 2332 cases were filed in which 676 cases were filed with mutual consent and in 2021, total divorce cases were reported as 3797 in which 2005 cases were filed with mutual consent.
Adv. Sridhar S. Hudar said, "In the past, the joint family system was common in India. At that time, if there was a quarrel between the husband and wife, the husband and wife would come together to understand the elders and respect the elders. Divorce used to be a rare occurrence in the past, but when it came to divorce, it was a shocking case for both families. But now, due to the imitation of western culture, separate family practices are being introduced. Disputes over petty issues are reaching out directly to family court. To stop this, Indian culture must be imitated again. So that the marriage remains intact".
Adv. Bhavana Ohri told PunekarNews.in,  "Women have learned to earn their respect as they have become independent financially. The tables have kind of turned as there is no need for 'a man' to spend his entire salary on households. This results in huge arguments which are sort of irrelevant mainly because the husband wants to contribute financially but refuses to contribute to the household chores. These days parents are not motivating their children to not take divorce, I would rather say they are being supportive of their child's decision."
Adv. Ganesh Kawde also shared his thoughts with Punekar News. He explained that "The cases I got from the past several years regarding the divorce are mostly from the women working in the IT sector. The communication gap is a huge problem I would say. They don't have time to see each other's faces throughout the day. Along with this, the male ego is also resulting in the splitting of a couple. Men are still not able to digest the fact that women are talking, earning. They are not 'just' the source of income for their house. Apart from this, not fulfilling each other's sexual desire is also a reason for couples to separate".
Smita Joshi, a marriage counselor, informed, "Interruption of parents in the relationship is leading to divorce. Also, both men and women do not want to adjust and compromise. In the court, the ratio of divorce cases with mutual consent is increasing day by day. Couples do not even want to argue so they just file a divorce case with mutual consent".