Over 50 IITians work towards empowering students in 4.0 Technologies through India's Largest 4.0 Tech Student Community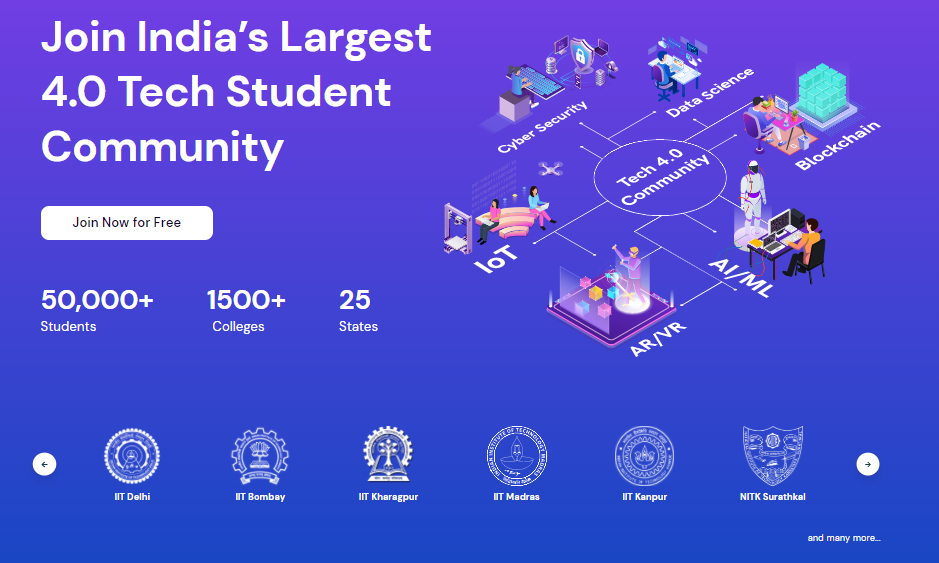 Hyderabad, 25 February 2021:  According to The Future of Skills Report 2018 by the World Economic Forum, 13.3 crore new jobs will be created in 4.0 technologies by 2022.
We are in the midst of the Fourth Industrial Revolution (4.0). A new wave of technologies is
disrupting every industry across the globe — advanced technologies like Artificial Intelligence &
Machine Learning (AI/ML), Internet of Things (IoT), Cyber Security, AR & VR and more.
At the same time, these 4.0 technologies are creating tremendous opportunities. Even with the
availability of abundant opportunities, more than 60% of the young graduates are still being
unemployed. It's because there is a huge gap between what one is learning at the colleges and
universities and rapidly changing industry requirements.
NxtWave, powered by iB Hubs, is on a mission to bridge this gap between industry & academia
by rapidly building industry-relevant skills in people, and connecting them with 21st-century jobs.
We're imparting the right knowledge to youth through various programs empowering them to
seize the 4.0 opportunities.
To make it happen on a large scale, we have built India's Largest 4.0 Tech Student
Community by bringing together a group of forward-thinking students across India. It's already
50,000+ strong with students from 1500+ colleges across the country.
This community serves as an ecosystem to help students build skills and careers in 4.0
technologies. As a member of this community, any student can also attend Masterclasses from
tech innovators from Apple, Microsoft, Nvidia, Stanford etc.
This 4.0 Tech Community provides an Open Knowledge Hub where students can access
articles, tutorials, tools, tips and more to keep up with the cutting-edge knowledge in 4.0
technologies. Students will be notified of the latest internships, job opportunities, events,
competitions, ideathons, and many more.
Speaking about the initiative, Rahul Attuluri, CEO of NxtWave says, "We are extremely happy to
solve one of the core problems in society by bridging the gap between industry and academia.
This India's Largest 4.0 Tech Student community serves as a platform for students to build
industry-relevant skills and to stay updated with the latest trends in 4.0 technologies. NxtWave
envisions to see every student becoming industry ready and get a high-paying job in 4.0
Technologies.
Follow Punekar News: