Pamper your taste-buds with 'Vidarbha Style' stuffed Baingan Rassa
Nikhil Borkar
Chandrapur (Maharashtra), June 24, 2020: Are you a connoisseur, who loves to indulge in a  gastronomical delight of the regional cuisine of India? If you are one, then don't miss this 'Vidarbha Style' stuffed baingan/brinjal curry (Rassa Vangi) which comes directly from the heart of Maharashtra.
Eggplant which is commonly called 'Brinjal' and also known as 'Vangi' in Marathi. Though Baingan Masala is a very popular local delicacy of North India which is made up of small brinjals stuffed with the masala. However, Brinjal is cooked in various styles across the country and one such lip-smacking preparation is the 'Vidarbha Style'.
Vidarbha is the north-eastern part of Maharashtra, which is known for its spicy food recipes. In typical Maharashtrian language spicy food called as (झणझणीत). It is mostly made with red chilli powder and some extra curry.
'Vidarbha style Baingan Masala' is one such savoury dish relished for its spicy taste and can be eaten with Roti, chapati and rice, though the most prefered one is Tava Roti (chapati).
In Vidarbha, there are several methods to cook stuffed Baingan Rassa. However, I  recommend you one of the super tasty and easiest ways to prepare this special 'Vangi Rassa'
1) First, wash brinjal well, make an 'x' at the bottom, check and make sure that there are no worms or insect in that. Keep these eggplants in freshwater till you prepare the stuffing masala for the same.
2) To prepare the spicy stuffing,  firstly you need to chop two onions and saute it in little oil until it changes into a brownish colour.
3) Prepare masala first, take 2/3 green cardamoms, three cinnamon, three-star anise, black cardamoms saute it in little oil.
4) In your food processor/mixer grind the roasted onion, with some ginger and garlic. Then grind all above masala (mentioned in point 3) with little water to make it the coarse mixture. Do not grind to a fine paste.
5) Once your masala gets ready, stuff well the brinjal with this masala. keep aside some fine paste for the final preparation.
6) Heat oil in the pan, once oil is heated enough, add two chopped onions, saute it well, add grind fine paste and continue frying until it gets brownish colour.
7) Add 3/4 spoon of red chilli powder, 1 spoon of turmeric powder,2 spoons of coriander powder and very important add some Vidarbha homemade black masala, mix it well on very low flame. Also, add one chopped tomato to it.
8) Once all this get mixed well, now you can add your stuffed brinjal in a pan, mix it well but carefully not too many times or else the stuffing may come out.
9) Add some water, cover the pan, let it simmer on low heat for about 20 minutes.
10) Once the oil starts floating on the top, your gravy is cooked.
11) Garnish it with some coriander leaf and serve it with hot 'Tava Roti' (Chapati)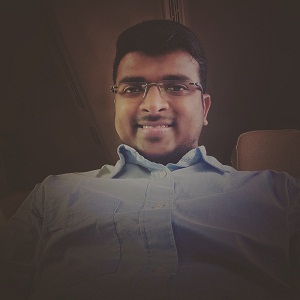 Follow Punekar News: