Pavai Infra Geotech Awarded Contract for Road Connectivity Project at India-China Border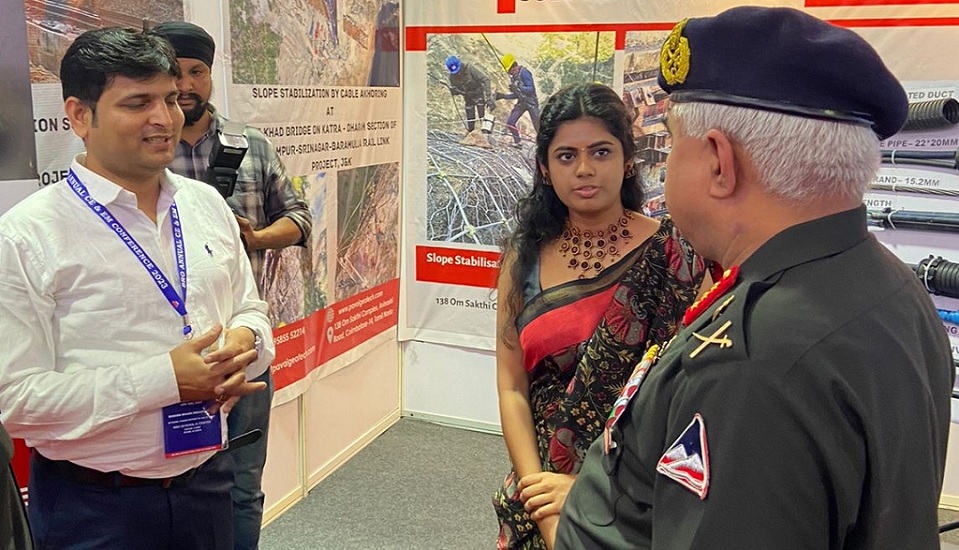 Pune, 10th June 2023: Pavai Infra Geotech, a renowned provider of innovative geotechnical solutions, has secured a significant contract with the Border Roads Organisation (BRO) for the esteemed Project Vartak. This project aims to enhance road connectivity along the India-China border, a crucial step in bolstering national security and fostering economic growth.
As a prominent player in the geotechnical industry, Pavai Infra Geotech offers a comprehensive range of services, including design, sourcing, and execution for infrastructure projects of all scales. With a commitment to building credibility and fostering collaborative partnerships, the company specializes in slope stabilization, excavation support, soil investigation, seepage control, environmental protection, and enhancing bearing capacity.
What sets Pavai Infra Geotech apart from its competitors is its extensive portfolio of clients and successful project deliveries. By leveraging customized technology and possessing an in-depth understanding of machinery, tooling, and drilling techniques, the company ensures the seamless execution of geotechnical projects. Equipped with a team of expert geotechnical designers, skilled drilling and grouting operators, and qualified engineers and supervisors, Pavai Infra Geotech is dedicated to delivering superior quality work.
One of the company's most remarkable achievements is its unwavering commitment to both time and quality. Since its inception, Pavai Infra Geotech has maintained an impeccable record of 100% recovery of retention and performance bond guarantee (PBG), with zero claims on retention money. This steadfast dedication to quality execution instills confidence in clients, alleviating any concerns related to liquidated damages.
Infrastructure projects play a pivotal role in the economic development and progress of a nation. However, these projects often face challenges, particularly when it comes to geotechnical issues. Pavai Infra Geotech's expertise in providing innovative geotechnical solutions proves invaluable in ensuring the success of such infrastructure ventures. By combining their commitment to quality execution, customized technology, and a team of industry experts, Pavai Infra Geotech has established itself as the go-to company for infrastructure projects of any magnitude.
The Central Government has placed significant emphasis on enhancing connectivity along India's borders. Platforms like the CE & EM conference provide an opportunity for companies like Pavai Infra Geotech to showcase their "Made in India" products and services that serve the defence sector.
With great pride, Pavai Infra Geotech announces their partnership with the BRO for Project Vartak, contributing to the nation's vision of establishing robust road connectivity along the India-China border. As specialized service providers, Pavai Infra Geotech is dedicated to supporting BRO's mission by ensuring swift and high-quality execution of the project.