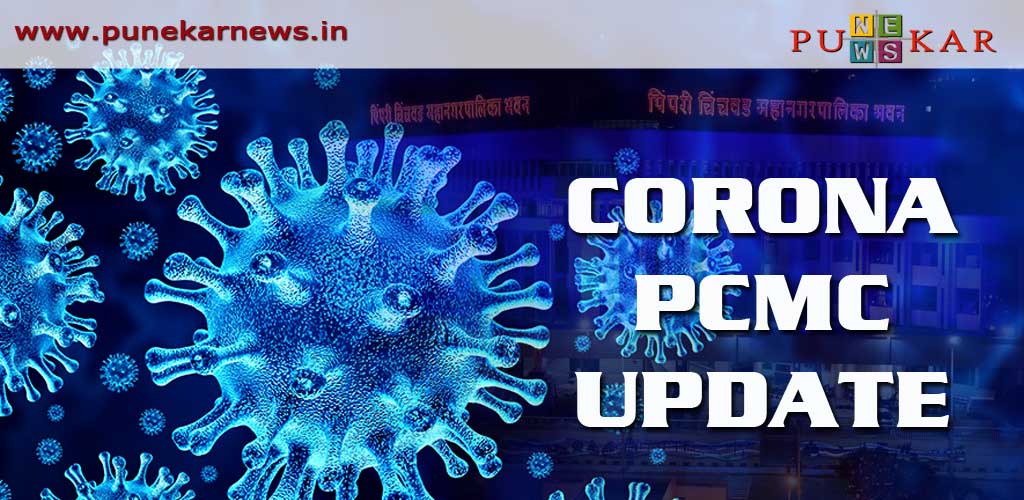 Pimpri, June 12, 2020: Till 6:15 pm, a total of 93 new Coronavirus positive patients were reported from different parts of Pimpri-Chinchwad Municipal Corporation (PCMC) today. Also, 28 people were discharged from hospitals after being cured. The number of corona patients in Pimpri-Chinchwad has been increasing rapidly in the last few days.
The new patients are from Ajantha Nagar, Sant Tukaram Nagar Bhosari, Belthika nagar Thergaon, Gulab Nagar Dapodi, Sai baba Nagar Chinchwad, Nanekar chawl Pimpri,Pawar wasti, Shri dutt Colony Thergaon, Kalewadi, Sanjay Gandhi Nagar, Pimpri Nehru Nagar, Triveni Nagar, Yamuna Nagar, Bhim Nagar Pimpri, Dutt Nagar Dighi, Jaybhim Nagar Dapodi, Anand Nagar, Siddharath Nagar Dapodi Vaishnav Devi Mandir Pimpri, Chikhali, Ramabai Nagar, Baudh Nagar Pimpri, Jadav wadi Chikhali, Milind Nagar Pimpri, Ankush Chowk Nigdi, Shivarthi Nagar Kalewadi, Police Colony Wakad, Jaymala Nagar Sangvi, Sudarshan Nagar Pimple Gurav, Ambedkar vasahat Aundh, and Junnar.
The new Discharged/Cured patients are from Aanand Nagar , Nehru Nagar, Sainath Nagar Nigdi, Mahatma Phule Nagar YCM, Nanekar Chawl Pimpri, Morwadi, Pimple Gurav, Dutt Nagar Wakad , Dapodi,Sadguru Colony Wakad, Nehru Nagar, Rupee Nagar, Pawar vasti Dapodi, Rambai Nagar Pimpri, and  Thermax Chawk.
According to PCMC, the total number of Coronavirus positive patients has reached 1110 out of which 544 have been cured while 18 have died.  There are 34  non-PCMC residents currently admitted , 19 have died while 82 have been cured.
According to Pune Municipal Corporation (PMC), the total number of Coronavirus positive patients till date has reached 9082 out of which 5924 have been cured while 425 have died. There are still 2733 active patients undergoing treatment in various hospitals. They include 222 critical patients out of which 49 are on ventilator support. Till now 68736 people have been tested in Pune city.
Across Maharashtra, there were 3493 new COVID19 cases today taking the total number of cases to 101,141 . Also, 127 people died while 1718 got discharge from hospitals after being cured. There are still 49,616 active cases. The total death toll stands at 3717, while 47,796 patients have been discharged till date, according to Maharashtra Health Department.
According to the Union Health Ministry, the number of Coronavirus positive patients has reached 297,535 across the country. Out of this, 147,194 have been cured and discharged from hospitals while 8,498 people have died and one patient has migrated out of the country. There are still 141,842 active patients undergoing treatment in hospitals across the country.