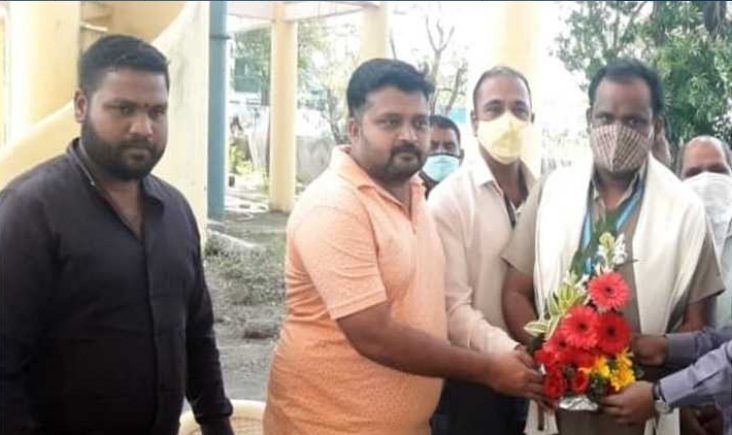 Pimple Gurav, November 15, 2020: Losing gold and silver jewellery in the garbage, is like losing a heartbeat. But, finding it back, that too from the dump yard is sheer luck. Yes! a woman found her gold and silver crafted jewellery back from a huge pile of garbage dumped in Moshi dump yard. Ahead of Diwali, like many other households, Radha Selukar of Pimple Gurav was on a cleaning spree; and without realising that the collected garbage could have had her purse of newly made gold and silver jewellery, she dumped it in the garbage collecting vehicle.
The woman had made gold and silver jewellery for her daughter-in-law for the festival. After realising that the purse would have gone with the garbage, she directly contacted the garbage depot at Moshi. On receiving such a call, Hemant Lakhan, a waste picker took it on himself and dug a heap of 18 tonnes of garbage to find the jewellery purse.
As per the information received, garbage was collected by the mobile garbage vehicle on November 8th morning. It was dumped at the garbage depot in Moshi. Meanwhile, a woman reported a purse containing five grams of gold and silver jewellery might have gone with the garbage. While cleaning the house on the occasion of Diwali, she threw the purse in the trash assuming it wasn't used. It was only later that she realised, she threw away the purse with jewellery.
Her family members contacted the Pimpri Chinchwad Municipal Corporation (PCMC) health and sanitation department. The officials approached Hemant Lakhan, a cleaner at the Moshi waste depot and other staff there. Lakhan found the purse in 18 tonnes of garbage and returned five grams of a gold pendulum and silver pairs.
Lakhan said, "it doesn't matter how much gold and silver was there in the purse. The woman had made the jewellery out of her hard-earned money for her daughter-in-law — this is more important and worth."
The members of the Pimpri Yuva Sena felicitated Lakhan, officer Ajay Jadhav and other staff for the good work.