PM Modi Launches 5G Services In India; 13 Cities To First Get The Benefit Of 5G Services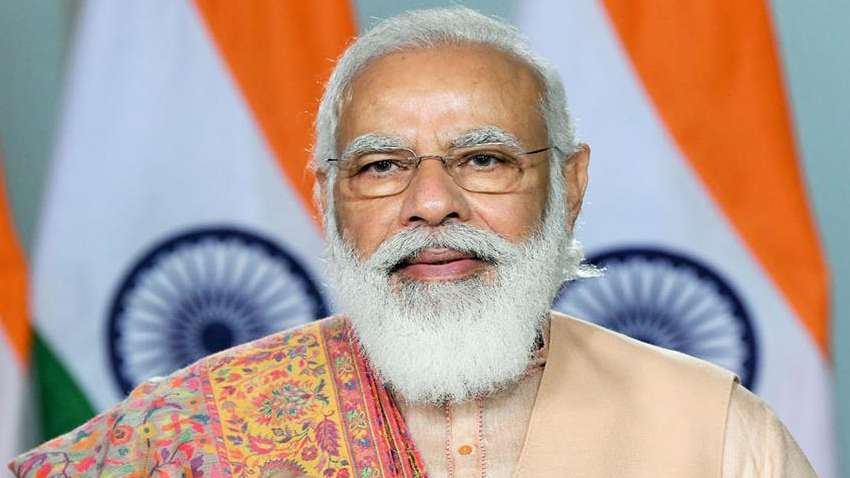 New Delhi, 1st October 2022: Prime Minister Narendra Modi has launched 5G internet services in the country. He launched these services on the first day of the India Mobile Congress (IMC) 2022 event which began today (October 1) at Pragati Maidan in Delhi.
Soon, these 5G services will be rolled out for industries first and then for the rest of the users. Almost all telecom companies have completed their preparations for the 5G rollout.
During the launch, the Prime Minister also participated in the demonstration of the use, solutions and possibilities of 5G services. More than 100 start-ups have also participated in the IMC 2022 event.
The Department of Telecommunications has said that users living in 13 cities will first get the benefit of 5G services. These cities include Delhi, Mumbai, Chennai, Kolkata, Chandigarh, Bengaluru, Gurugram, Hyderabad, Lucknow, Pune, Gandhinagar, Ahmedabad and Jamnagar. After these cities, by the end of the year, a network connected to 5G services will be created in other major cities and next year in other circles as well.
However, at present only eight cities are getting their benefit.
The users using 5G services in India can get the benefit of internet speed up to 20 times faster than 4G and they will be able to experience speed up to 20Gbps.
According to a recent report, Indian customers are willing to pay a premium of up to 45 percent for an upgrade to 5G services. There are more than 100 million users with 5G ready smartphones in the country.
The pace of development will be accelerated through 5G, new technologies related to communication can be used in important areas such as robotics, Internet of Things (IoT) and machine learning. The new technology will not only benefit Internet users, but it can also be implemented in areas such as education, health, security, manufacturing, industry, disaster management and agriculture.