PM unveils plaque for Foundation Stone of Delhi-Meerut Expressway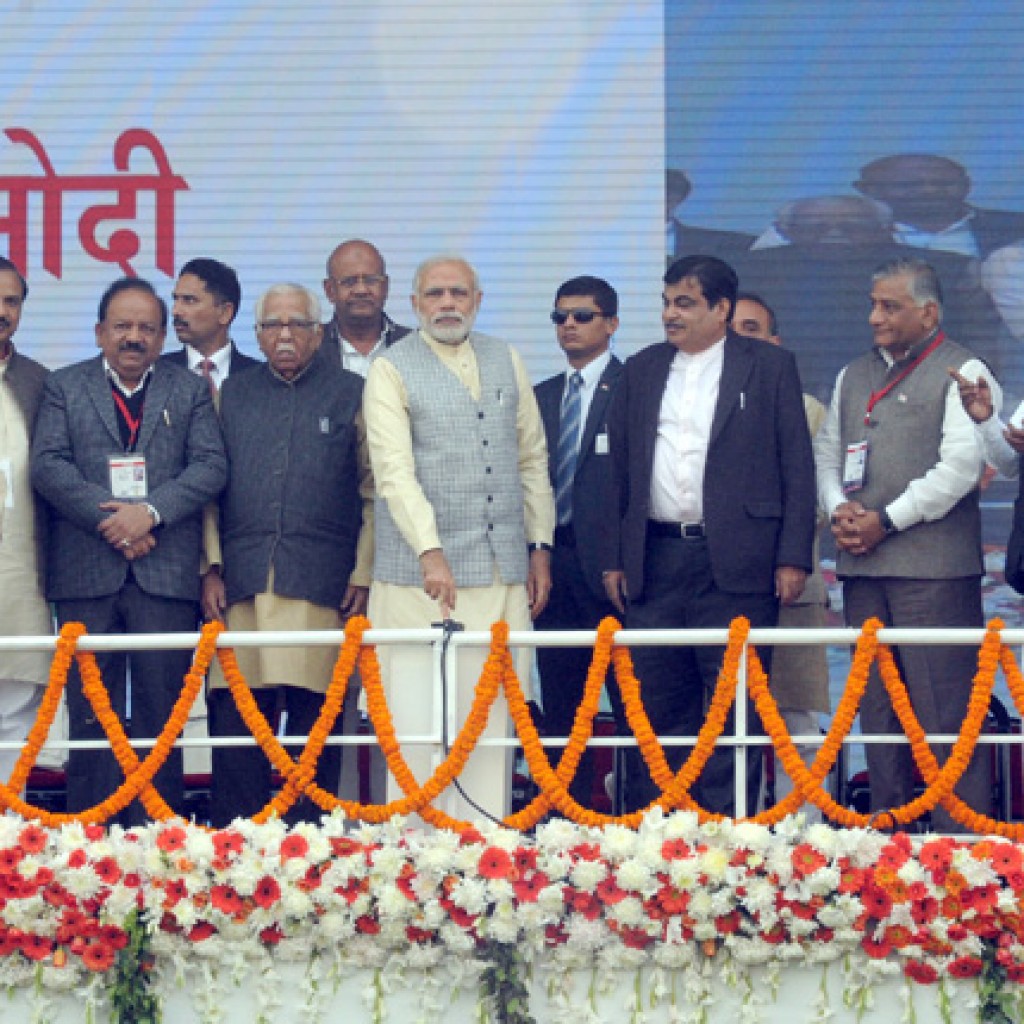 The Prime Minister, Shri Narendra Modi, today unveiled a plaque to mark the laying of the foundation stone of the Delhi-Meerut Expressway at Sector-62 in Noida.
Speaking on the occasion, the Prime Minister recalled the role of Meerut in the 1857 uprising for freedom from British rule, and said that this Delhi-Meerut Expressway would provide freedom from pollution.
Noting the people's aspirations for development, the Prime Minister said good roads were one of the first pre-requisites for development. He said this expressway will spur development in western Uttar Pradesh. He recalled former Prime Minister Shri Atal Bihari Vajpayee's vision for connecting India through the Golden Quadrilateral project, and through Pradhan Mantri Gram Sadak Yojana.
The Prime Minister touched upon other development schemes launched by the Union Government, including the Pradhan Mantri Krishi Sinchai Yojana, to ensure proper irrigation facilities for farmers.
The Prime Minister said that with the abolition of interviews for Government jobs in Class-III and Class-IV categories, the Government is giving a unique gift to the youth of India on January 1st, 2016.
The Prime Minister called upon all political parties to take a resolution in 2016, that they will let Parliament function and work for the benefit of the poor. He said that the people of India have elected their representatives to discuss, debate and deliberate in Parliament, and therefore, this is their duty.
The Governor of Uttar Pradesh, Shri Ram Naik, Union Minister Shri Nitin Gadkari, Union MoS (I/C) Dr. Mahesh Sharma and Union MoS Shri P. Radhakrishnan were present on the occasion.