Pregnancy During Covid-19 Crisis: A Guideline For Expecting Mothers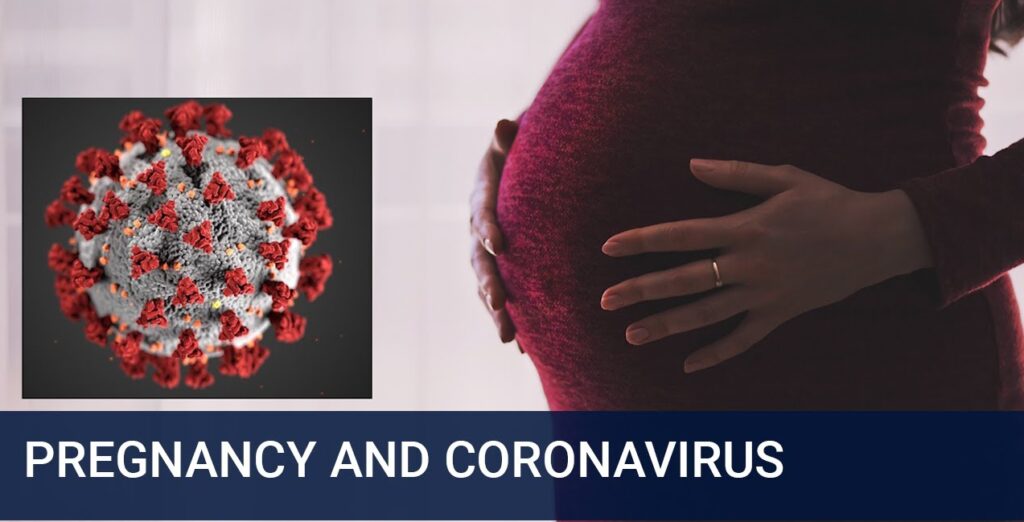 Pune, 19 May 2020 : Pregnancy is probably one of the most sensitive times in a woman's life. The global Coronavirus outbreak that comes with loads of anxiety, fear and a life like never before has made pregnant mothers even more worried. They are confused and not certain about what they should do and they should not. They have ample confusion and queries about whether the deadly virus can pose a threat to their newborns in the womb, what precautions they must take to remain safe from Covid-19 during the gestation and immediately after the delivery or how they keep their mental health fit during and post pregnancy. Here is all a pregnant mum must know about the impact of pandemic on the health of the mother and the new-born and the various ways both can remain healthy during the crisis time.
How Covid-19 can affect pregnancy?
There is no evidence that reveals carrying a baby makes a woman more prone to contracting Coronavirus compared to other healthy adults without any co-morbidities. In case a pregnant woman tests positive for Covid-19, she may not be at a greater risk of developing severe complications as well. However, during pregnancy the efficiency of one's immune system may decrease and that is why a pregnant woman must be more careful particularly at the present situation and follow the norms of social distancing and self-quarantine.
A pregnant woman may experience flu-like symptoms – mild to moderate, like most others. However, if the flu-like symptoms worsen in a pregnant woman or there is a delay in recovery, it may indicate the severity of the chest infection and that may require immediate hospitalisation.
Although Covid-19 is a new and evolving virus and not adequate evidence is available at present, it is not confirmed yet that Coronavirus may increase the risk of a miscarriage. Also, vertical transmission meaning direct transmission of the virus from the mother to the unborn baby has not been substantiated till now. A recently conducted Lancet study on women in their third trimester has shown that the risk of vertical transmission of Covid-19 is low and there is no evidence of foetal malformations due to maternal infection with Covid-19.
Tips for pregnant women to remain safe from Coronavirus during pregnancy
Pregnancy is a critical time, especially the first trimester. Tackling Coronavirus during pregnancy certainly needs extra caution. These suggestions may result in a smooth pregnancy during the Covid-19 time.
Be aware of the infection: It is essential for a would-be-mum to know about the virus – particularly its symptoms so that she can take immediate steps and visit a doctor in case they experience any. She must know the mode of transmission as well so that she can take necessary precautions to prevent contraction.
Do not violate the prevention guidelines: It is wise to follow the social distancing guidelines set up by the government. Pregnant women must not visit crowded areas, wear a mask while going out in case of an emergency, know to use a mask appropriately and not touch the back and front side of a mask, must follow respiratory, hand hygiene and social distancing diligently.
Maintain your regular check-ups: Skipping regular check-ups during pregnancy is not at all recommended. However, during the Coronavirus crisis it is wise to opt for tele-consultancy/ online consultancy and get the routine check-ups done on time. ICMR has advised the mandatory visits to hospital for pregnant women in 3rd, 5th, 7th and 9th months as they also involve other tests such as fetal scans and vaccines.
Avoid touching face, eyes and nose: Despite washing hands thoroughly it is wise to not touch face, eyes and nose repeatedly as it may turn out to be harmful for the baby and the mother.
Sleep well: It is essential to get adequate sleep during pregnancy. Good sleep helps in enhancing body immunity and keeps one energetic. Sleep is particularly necessary for the baby in the womb.
Eat well: Due to decreased immunity during pregnancy it is important to get a balanced and nutritional diet. The appropriate diet amps up the body's ability to fight against diseases.
Coronavirus and breastfeeding – Things to keep in mind
In case a new mum is tested positive for Covid-19, she can breastfeed her newborn. Reason, breastfeeding a child is far more beneficial compared to the risk of transmission of the virus through breast milk. However, there may be a risk of droplet infection due to close contact between the mother and the child during breastfeeding and the virus can spread to the baby while breaking. The following tips may help a Coronavirus positive new mum breastfeed her newborn without the fear of transmitting the virus.
1. Wash hands before feeding or touching the baby, breast pump or bottles
2. Try to avoid coughing or sneezing while feeding. Wearing a mask while feeding may help.
3. While using a breast pump, follow instructions for cleaning and sterilizing properly.
4. Consider asking one of your healthy family members to feed your baby if you are expressing milk.
Following the doctor's advice and working on mental health can make pregnancy, delivery and post-partum hassle-free and without worries during this crisis.
Coronavirus and pregnancy: Keeping the mental health intact
Social distancing and complete lockdown has disrupted our lives to a large extent. Life will not be the same post lockdown as well. Social distancing may result in monotony, stress, anxiety and depression among the pregnant and the new mothers. Here are things that can help them keep their mental health fit.
Do not panic: There is no need to panic and get scared about the Covid-19 outbreak. Take required precautions and let go panic and stress.
Stay away from news and fake content on social media: It is wise to not watch news related to Coronavirus continuously. Also stay away from rumours related to the virus.
Keep in virtual touch with family: It is always good to remain among family and close friends during pregnancy as it keeps an expecting mother happy and stress-free. During the lockdown remain in touch with your family members online, do video calls and chat with them.
Remain physically and mentally active at home: Do exercises at home, sign in for online yoga and meditation classes, cook healthy food, try new recipes, engross in creative art, watch happy movies, listen to good music and de-stress. Keep away from smoking and drinking.
Dr Prabha Ramakrishna,
Senior Consultant & Head – Obstetrics & Gynaecology –SAKRA World Hospital