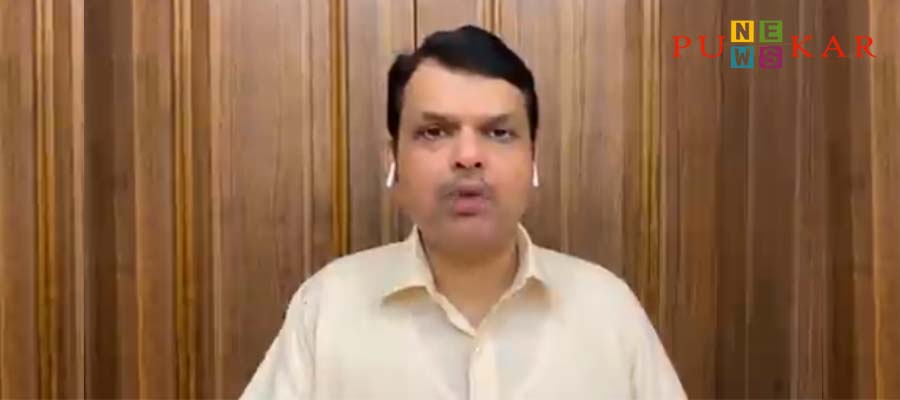 Pune, 15th January 2023: As Pune is a mine of manpower, investments are being attracted here. But the deputy chief minister of the Maharashtra state, Devendra Fadnavis, gave a stern warning to the police officials that because of the crime rate here, a project worth Rs 6,000 crore has shifted to another state.
Bhoomipujan and the inauguration of various projects of Pune Municipal Corporation (PMC) were done by Fadnavis yesterday. At that time, Fadnavis commented on the rampant crime in the industrial sector.
Fadnavis said, "I held a meeting with officials of Pune Police, Pimpri Chinchwad and Rural Police. Entrepreneurs are ready to come to us. However, extortionists are harassing entrepreneurs and investors. No matter what party, group, caste, or religion, do not let them go. Police officials have been instructed to arrest all of them and put them in jail."
"We have industrialists ready to come, but an ecosystem of extortionists has been created. These blackmailers are harassing industrialists, asking for money. Some are collecting money even though they don't have a license to operate. They are bullying to get the contract. We are going to break the backs of those who have such a mentality. In the afternoon, I met a businessman. A year ago he decided to invest Rs 6,000 crores but because of extortion threats he shifted to Karnataka. If this continues, our children will not find work in the future. So no matter what happens, this kind of tendency should be crushed. Strict orders have been given to the police officers that if the police do not take action, action will be taken against them."
"Mumbai is the first engine of development in the state, and Pune is the second. The state government will ensure that it runs at double speed and capacity," Fadnavis clarified.