Pula's birth centenary celebrations to begin in November Pulotsav to go Global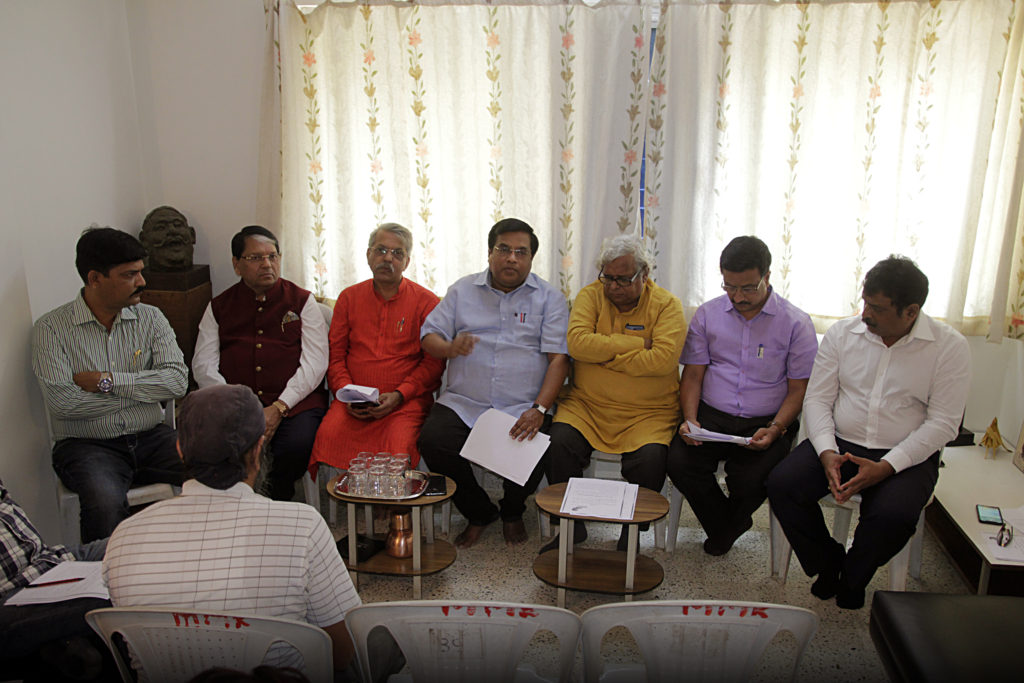 Pune, 24th October, 2018 : On the occasion of the birth centenary year of renowned Marathi writer & humorist Purushottam Laxman Deshpande, 'Pulotsav ' this year will be celebrated in around 20 cities across the country and 30 cities across the world from Nov 8. Pulotsav is the annual literary festival which has been celebrated for the past 14 years in the city in memory of the renowned writer.  The festival has been organized by Pula Pariwar & Aashay Sanskrutik.
In the beginning of the birth centenary year on November 8, eminent personalities from the fields of cinema, theatre, music, literature, art etc. will gather at the Deshpande's residence Malti Madhav off Bhandarkar Road. As Balgandharva Rangamandir was conceptualized by Deshpande & his wife Sunitabai, the celebration will begin here on the evening of November 8.
This time, the family members of Despande have also opened special audio-visual treasure of his unpublished speeches for the fans.
Maharashtra Sahitya Parishad, Akhil Bhartiya Natya Parishad, Akhil Bhartiya Chitrapat Mahamandal, etc. have provided their support to the festival. Veteran literary scholar Madhu Mangesh Karnik will preside over the festival. Mayor Mukta tai Tilak will unveil the logo of the 'Global Pulotsav'.  Also, the details of the celebrations of Pulotsav at other cities will be declared at the inauguration of the festival.
The event will be free and open to all and the entry passes for the same will be given away to the public at Balgandharva Rangamandir from 9am to noon and from 5 pm to 8 pm.