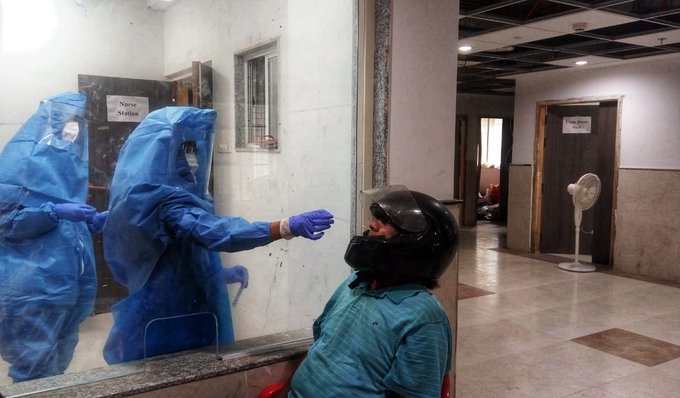 Shikha Chaurasia
Pune, 02 August 2020: In an industrial unit in Chakan 120 COVID-19 positive were found in a single day. Around 800 people's swab samples were collected for conducting COVID-19 tests and it revealed a shocking 120 positive cases. The local administration has ordered the unit to shut down temporarily as a preventive measure.
The Khed Panchayat Samiti Sabhapati Ankush Rakshe, Taluka Health Officer Dr BB Gadhve and Block Development Officer (BDO) Ajay Joshi visited the company on Saturday. They had a thorough discussion with the staff of the company and decided to shut the unit down for some days.
After the initiation of the Mission Begin Again, many industries in the Khed Taluka and Chakan area resumed operations. However, due to this, the number of COVID-19 cases have started to increase in the region especially in Chakan.
Due to the rise in cases, contact tracing of patients was initiated and it was found out that the main reason for the spread was due to close contacts between several companies.
It has become a tough task for the companies and the administration to balance the rise in COVID-19 cases and manage the working of the companies. Out of the 120 positive cases, about 60-70 people are from the taluka while some come from other areas.
Follow Punekar News: