Pune: 22 Yards Score Big Win At Vision Trophy Cricket Tournament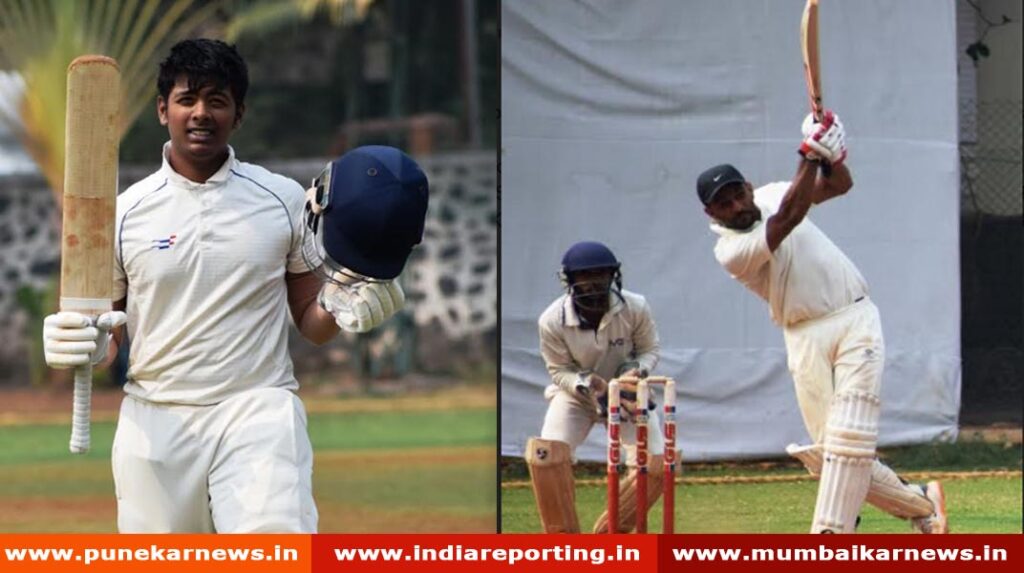 Pune, 25 March 2021: 22 Yards scored a 388 win over Shree Siddhivinayak Cricket Club in their league encounter at the 1st Edition of Vision Trophy Open cricket tournament organized by Vision Cricket Academy and played at Vision Sports Centre, Sinhagad Road, Pune.
Having taken a 129 run first innings lead 22 Yards helped by a 4th wicket partnership of 112runs in 132balls between Rohit Karanjkar(108runs) and Shreyas Kelkar(not out 100) declared their second innings on 368 runs for the loss of 6 wickets.
Setting a target of 497 runs for Siddhivinayak Cricket Club to win the 22 yards bowlers Aarshin Deshmukh and Nitish Salekar claimed 3 wickets each To dismiss them for mere 109 runs and registering a 388 runs win
Following are the results:
First Innings: 22 Yards: 350 all out in 61.2Overs VS Shree Siddhivinayak Cricket Club: 221 all out in 54.3Overs; 22 Yards took 129 runs in the first inning;
Second Inning:22 Yards: 368/6(d) in 64.4Overs(Rohit Karanjkar 108(127,20×4,1×6), Shreyas Kelkar not out 100(92,15×4,1×4), Nitish Salekar 64(75,13×4), Aman Mulla 29, Kshitiz Kabir 3-57) bt Shree Siddhivinayak Cricket Club: 109 all out in 27.1Overs(Rishabh Parekh 26, Amay Kharat 19, Kshitiz Kabir 19, Aarshin Deshmukh 3-9, Nitish Salekar 3-61, Rohit Karanjkar 2-12); MOM-Shreyas Kelkar; 22 Yards won by 388runs.
Follow Punekar News: