Pune: 2613 new Corona patients in Pune district, 66 deaths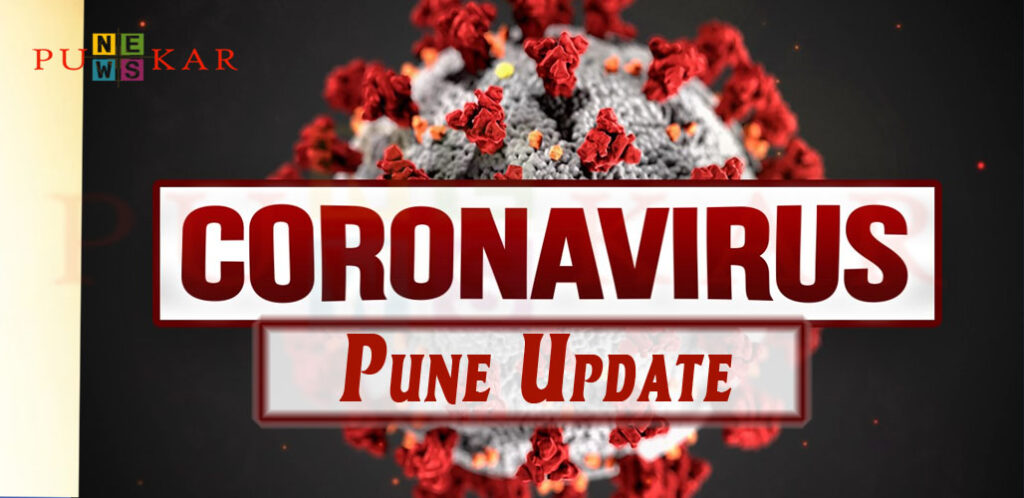 Pune, July 30, 2020: With the addition of 2613 fresh Coronavirus positive yesterday, the total number of COVID cases has reached 78,013 in Pune district. Also, 3376 patients got discharged from hospitals while 66 people died.
Dr Bhagwan Pawar, District Health Officer (DHO), said that out of total 78,013 patients 50,573 have been cured and discharged from hospitals, while 1858 people have died. There are still 25,530 active patients undergoing treatment including 1131 critical patients. Most of the patients are from Pune Municipal Corporation (PMC) area. Till now 4,23,426 people have been tested in the district.
The 78,013 patients include 49,227 from Pune Municipal Corporation (PMC) area, 19,793 from Pimpri-Chinchwad Municipal Corporation (PCMC), 787 from Pune Cantonment, 570 from Khadki Cantonment, 271 from Dehuroad Cantonment, 5687 from Pune rural areas and 1678 from municipal council (Nagar Parishad) areas in the district. In the Pune rural areas and Nagar Parishad, there are 90 from Baramati town, 321 from Daund town, 39 from Jejuri, 207 from Talegaon Dabhade, 235 from Chakan, 245 from Saswad, 54 from Lonavala, 75 from Shirur town, 104 from Alandi, 57 from Junnar town, 59 from Indapur town, 17 from Bhor town, 39 from Vadgaon, 136 from Rajguru Nagar, 2266 from Haveli, 342 from Junnar rural, 291 from Shirur, 585 from Mulshi, 126 from Velha, 168 from Bhor, 38 from Baramati rural,106 from Indapur rural, 232 from Daund rural, 370 from Maval, 691 from Khed, 261 from Purandar and 261 from Ambegaon.
Across Maharashtra, 9,211 fresh COVID19 cases were reported yesterday while 7,478 people got discharged from hospitals yesterday. Also, 298 deaths have been reported in the state yesterday. The total number of positive cases is now 4,00,651 including 2,39,755 discharged and 14,463 deaths. There are 1,46,129 active cases. The recovery rate in Maharashtra is 59.84% now.
According to the Union Health Ministry, the number of Coronavirus positive patients has reached 1,583,792 across the country. Out of this, 1,020,582 have been cured and discharged from hospitals while 34,968 people have died and one patient has migrated out of the country. There are still 528,242 active patients undergoing treatment in hospitals across the country.