Pune: 28 Patients Discharged From Jumbo COVID Hospital; Say Excellent Services Provided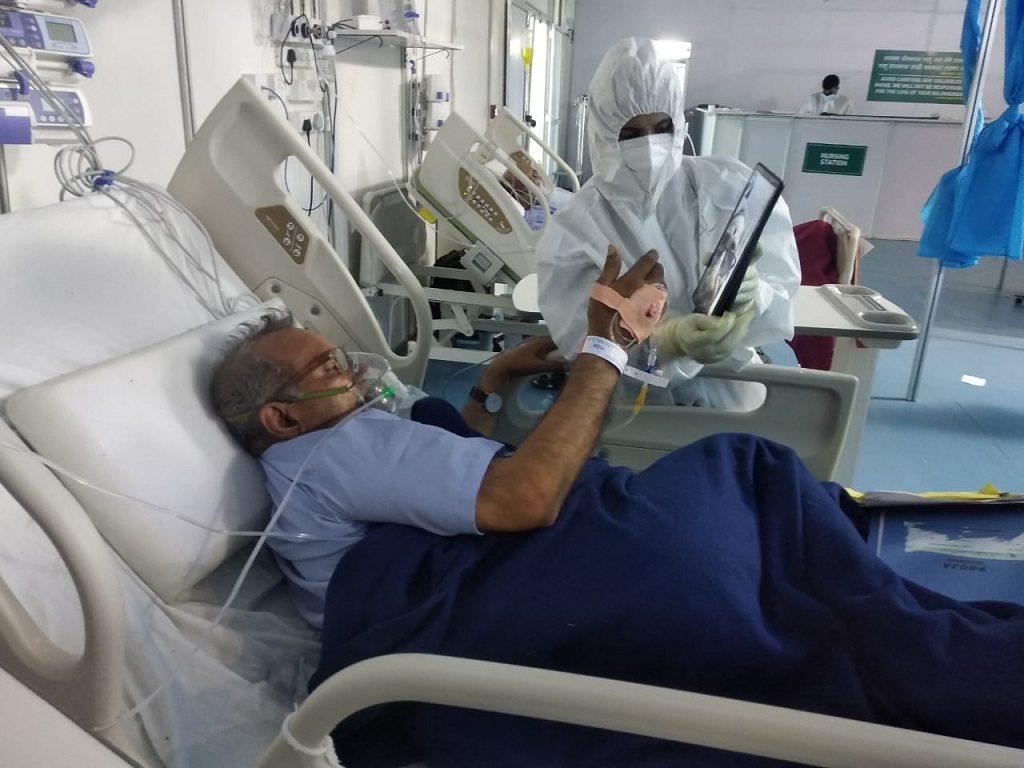 Mehab Qureshi
Pune, September 20, 2020: As many as 28 patients were discharged from the Jumbo COVID facility located at College Of Engineering Pune(COEP) ground Shivajinagar on Saturday. Many improvements have been made to the functioning of the Jumbo Hospital. As a result, the number of patients recovering from Coronavirus disease (COVID19) has increased. Many patients in the ICU have also been recovered, informed Rubal Agarwal, Additional Commissioner, Pune Municipal Corporation (PMC) and Executive Head, Jumbo Center.
Dilip Gawli, a COVID-19 patient, was admitted in the ICU ward and was in critical condition. However, after eight days of treatment, he recovered and was tested negative for the virus.
Mayor Murlidhar Mohol has assured personal attention to each patient, which in turn is providing outstanding service said Amol Sathe, a relative of Gawli. "I was in the Jumbo Center for 21 days, but I didn't feel any discomfort. Excellent arrangements have been made", said a female patient who was discharged from the facility.
Agarwal said, "The system at the Jumbo facility is constantly undergoing positive changes and improvements. Efforts are being made to coordinate as much as possible with patients and relatives. This is why patients are thankful to the administration. If the patients suffer again, they will be treated again in the facility."
The PMC has set up video call facility at the jumbo centre which has benefited more than 500 patients and their relatives till now.