Pune: 4 Dead, 12 Injured In Accident Near Navale Bridge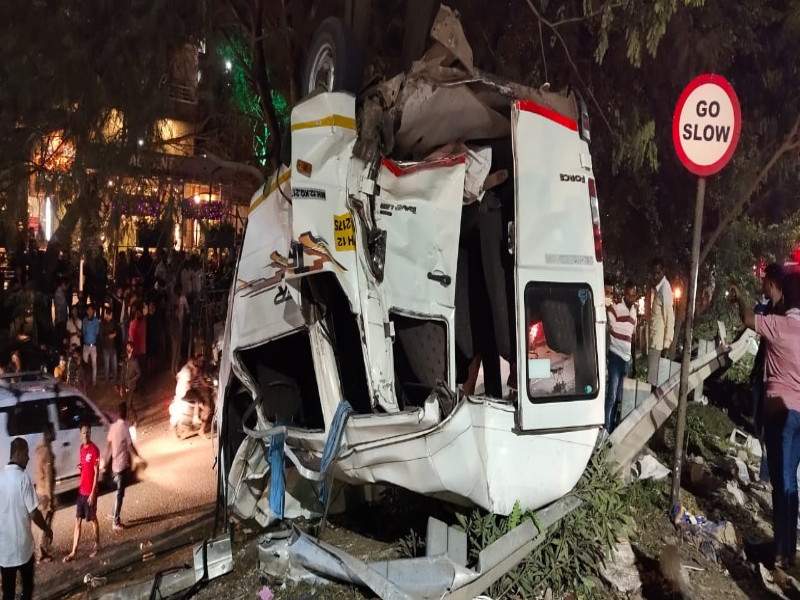 Narhe, 22nd October 2021: Four persons were killed and 12 others were injured when a tanker transporting chemicals hit a seven-seater vehicle. The accident took place at around 9 pm on the Pune-Bangalore highway near Navle Bridge in Narhe area.
The names of the injured and deceased in today's accident could not be ascertained. A case was being registered at Sinhgad Road police station till late last night.
According to police, the accident took place when the tanker driver was trying to overtake vehicles. The tanker hit the seven-seater vehicle and then collided with a container truck and other vehicles.
The accident had caused a major traffic jam in the area. Sinhgad Road police station and fire brigade officials have stopped traffic on both sides. Precautions have been taken as the tanker contains thinner chemicals. The crowd that had gathered due to the accident has been set aside. Firemen have set aside the crashed vehicles.
Senior Police Inspector Devidas Gheware, in-charge of Sinhgad Road police station said that a tanker driver transporting chemicals tried to overtake a vehicle. Three people were killed and two others were seriously injured in the accident.